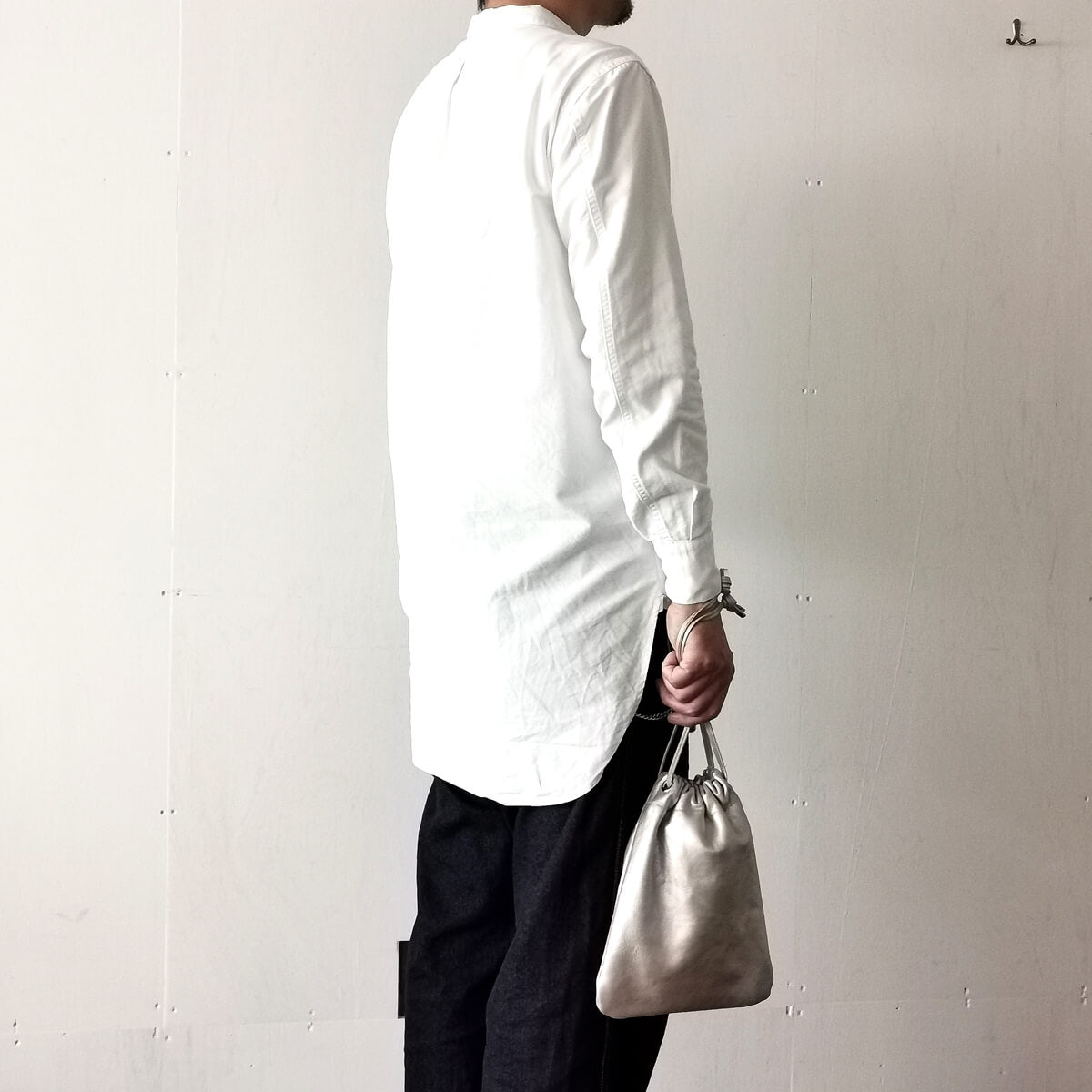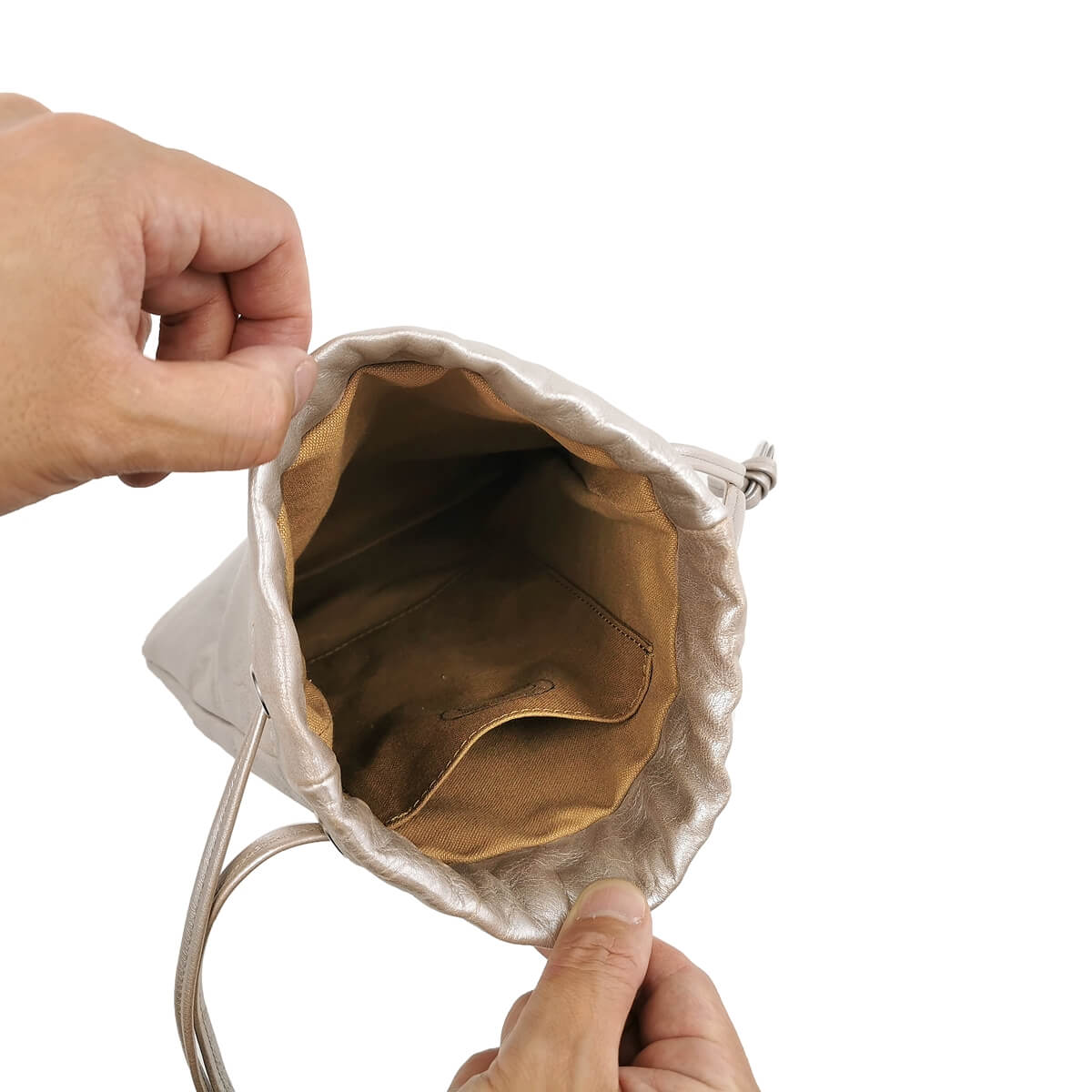 Description

AK18TA-A0090

A simple hand-held drawstring bag made of leather that can be used by both men and women.

Silver is a little pinker than the image
It has become a gentle silver.

White color uses Himeji leather for all parts.

The inside is lined and can store a smartphone vertically.
It has one inner pocket.
Depending on the size, a long wallet fits vertically, and a wallet + α can also be stored.

The string is tied and fastened, so you can change the length.
The silver-plated metal fittings at the ends of the strings are accents.

The characteristics of leather are fully reproduced in a simple manner.

This bag is perfect for shopping, traveling, carrying two bags or as a bag-in-bag.

From casual to beautiful,
A shoulder bag that can be used with a wide range of outfits.

Because it is sprayed with silver pigment,
As you use it, the slimy color of the base will appear due to friction, etc.
You can enjoy the aging caused by use.


[Amanda oil leather]
In the middle of tanning full tanned leather with plenty of oil,
Shrink processing is applied to shrink the surface with chemicals.

After shrink processing, the rod-shaped glass beads are moved at high speed while applying pressure to the surface of the leather.
Glazing processing is applied to give an elegant luster.

Amanda oil leather is durable and scratches are less noticeable.
It is a leather that has characteristics such as exquisite color unevenness.



size
Width: 20cm
Depth: 2cm
Height: 27cm

Material/Raw material
Cowhide, brass, iron (metal fittings)

Weight <br>About 230g

Country of origin Japan
Regarding delivery

We are closed on Saturdays, Sundays, holidays, year-end and New Year holidays, and other holidays related to shipping and inquiries.
Orders received on holidays will be handled sequentially from the next business day.
About returns and exchanges

In the unlikely event that the product has initial defects or defects, we will exchange it for a new product. Please contact us using the "Inquiry Form" below within 5 days of receiving the product.

Contact form: https://www.mitakesangyo.co.jp/contact/

《Returns and exchanges due to customer convenience》We cannot accept returns due to customer convenience. Thank you for your understanding. For exchanges due to the customer's convenience, such as an order mistake, the customer will be responsible for the round-trip shipping fee (return shipping fee to our company + shipping fee for the exchanged part from our company) and other fees. If you wish to exchange an item, please contact us using the "Inquiry Form" within 7 days of receiving the item. In addition, regarding the shipment of the replacement part, it will be after confirming the arrival of the returned product from the customer. Thank you for your understanding. * Items that have been damaged or contaminated by the customer, items whose acceptance period has passed, items whose accessories have been disposed of, or items that have been used once are not eligible for exchange. Also, if you return the product without contacting us, we may not be able to respond.