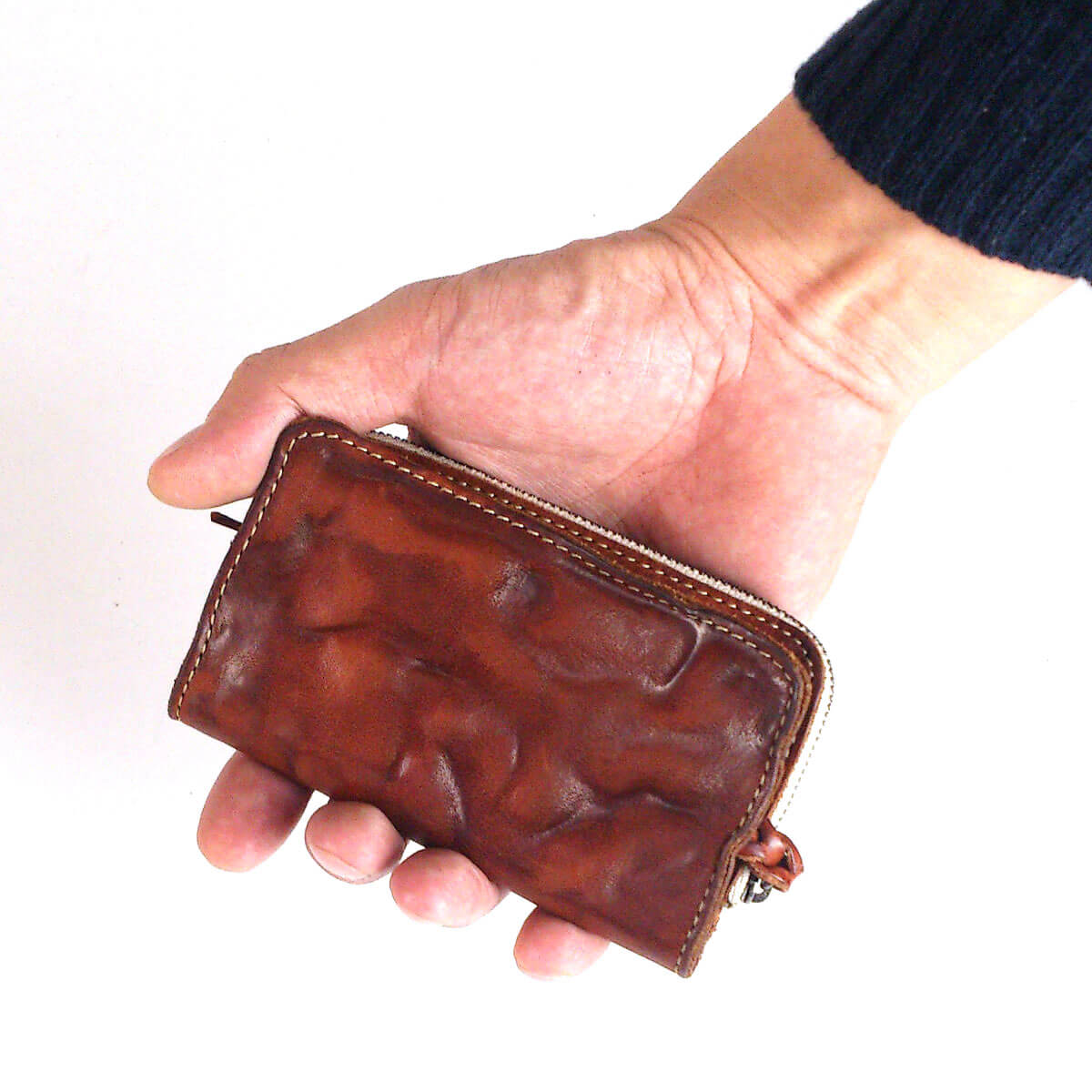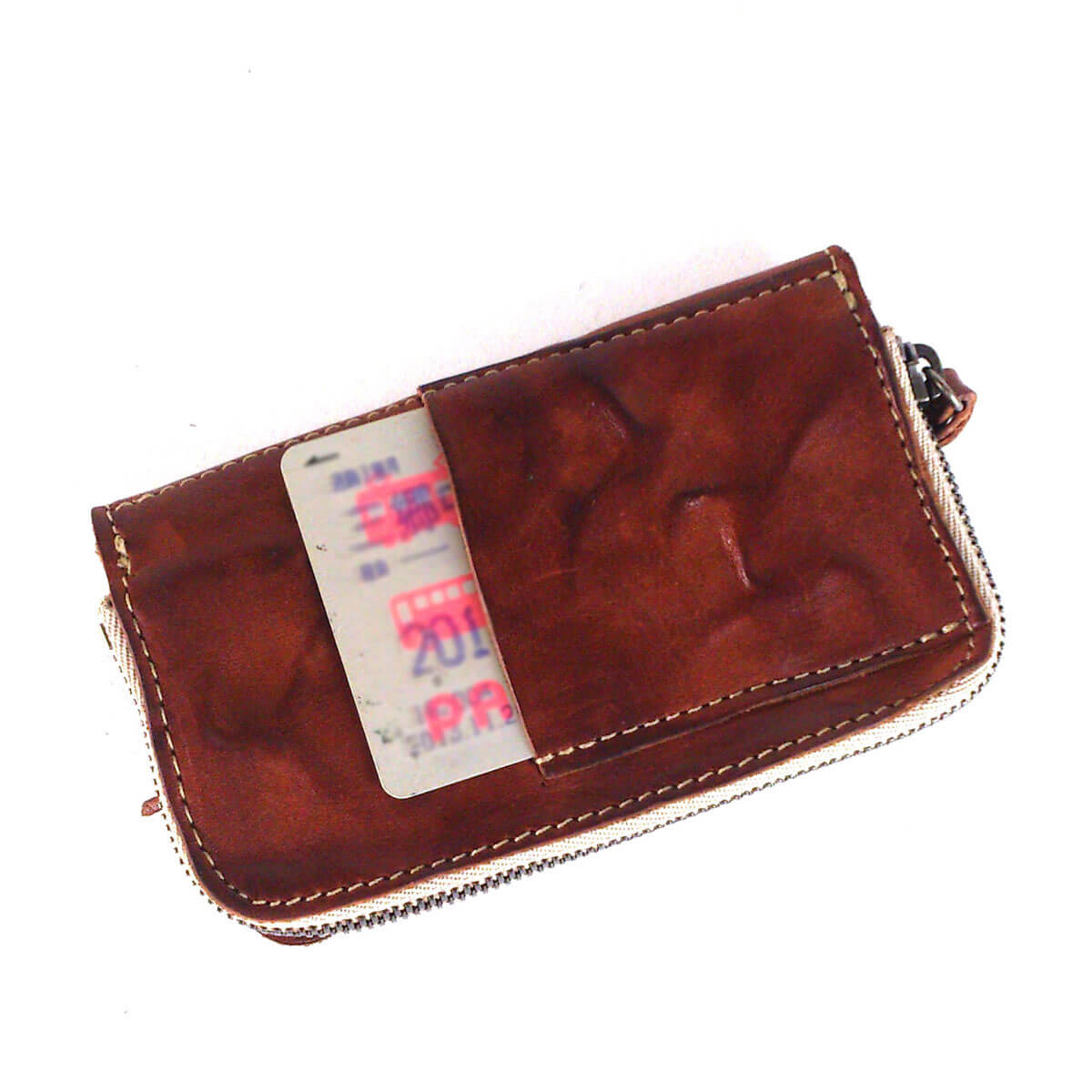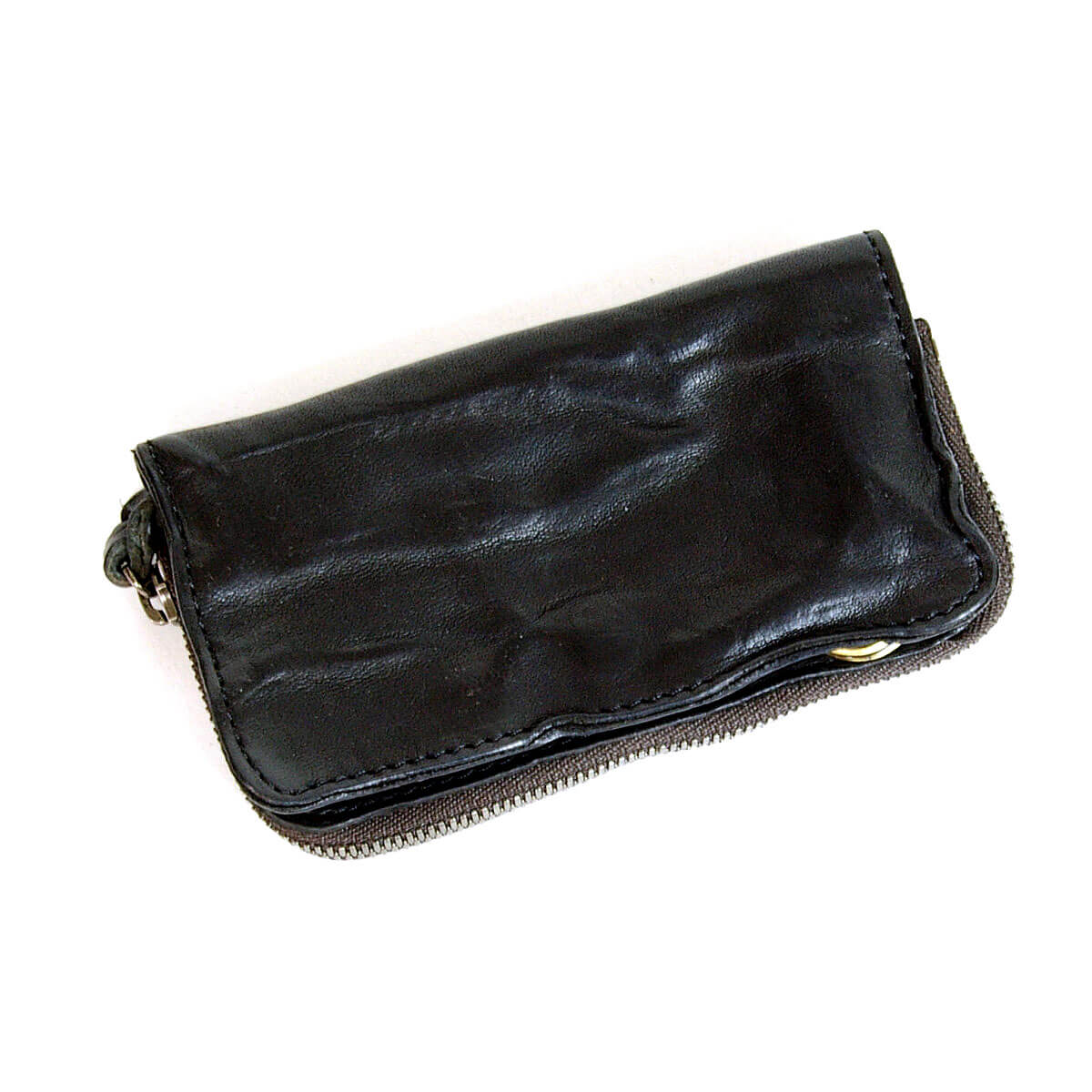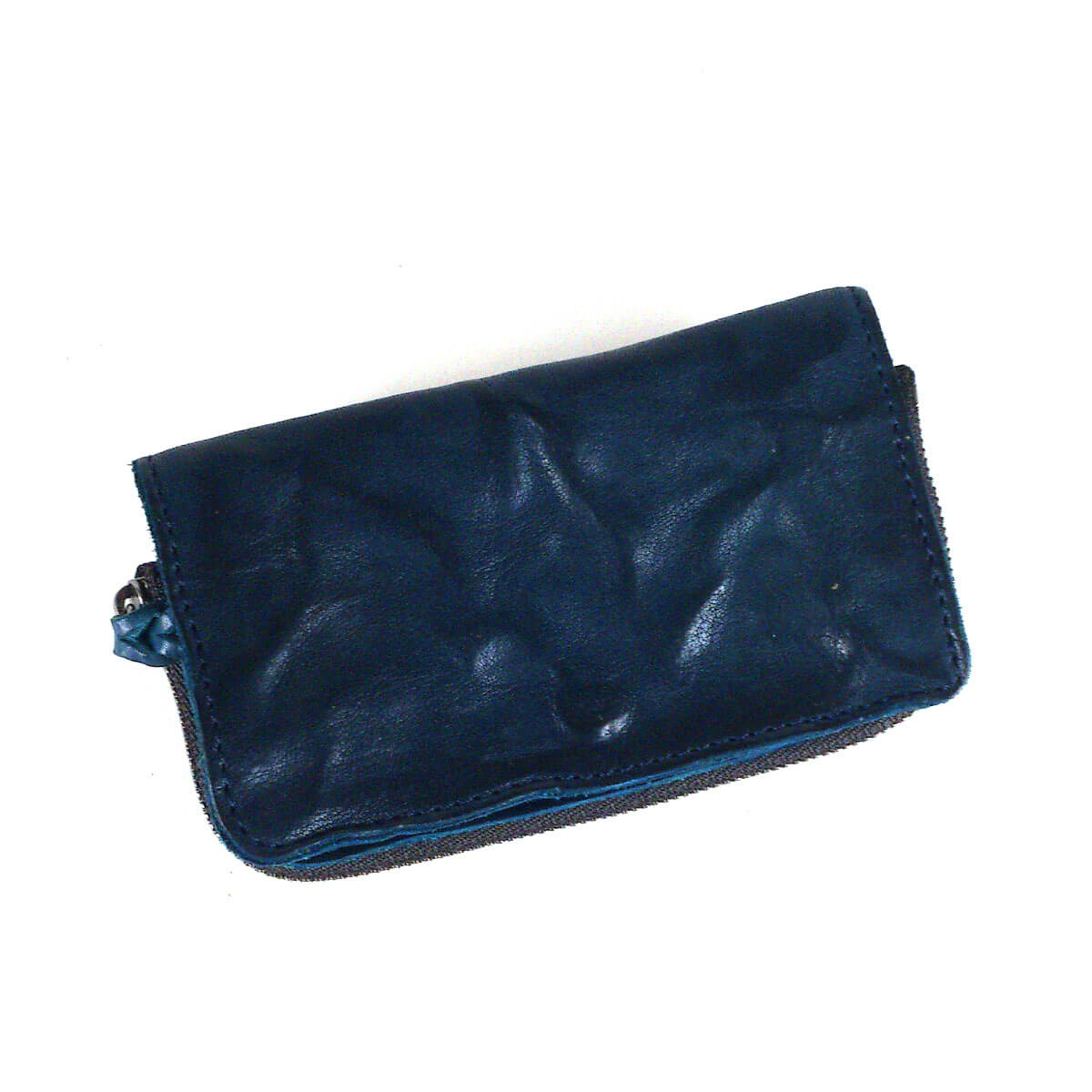 Anak hand wash 3WAY key case
Description

AK12TA-D0010

Using ANAC original leather,
A 3-way case that has been washed after sewing.

When you open the snap button and open it, there are 4 hooks for keys.

Round zipper with fringe,
Gusseted pocket for coins and cards.
If the size matches, it can also store keyless car keys.

There is a pocket on the back that can fit one card perfectly .

Although it is palm-sized, it is summarized in one and is very easy to use,
It is an item that cannot be carried in luggage.

Of course, it is also possible to store items other than the above.
It is an item that can be used according to your style.

A total of 6 colors are available.
Please enjoy the color development and aging unique to the original leather.


please note
In the case of wrapping orders, due to the size,
It will be delivered by Sagawa Express instead of Nekoposu.
note that.

size
Width: 12cm
Depth: 2cm
Height: 7cm

Material/Raw material
cowhide/brass

Weight <br>About 72g


Country of origin Japan

Currently, the leather color of the handle has changed from the same color as the BODY to a color scheme.
please note.
Regarding delivery

We are closed on Saturdays, Sundays, holidays, year-end and New Year holidays, and other holidays related to shipping and inquiries.
Orders received on holidays will be handled sequentially from the next business day.
About returns and exchanges

In the unlikely event that the product has initial defects or defects, we will exchange it for a new product. Please contact us using the "Inquiry Form" below within 5 days of receiving the product.

Contact form: https://www.mitakesangyo.co.jp/contact/

《Returns and exchanges due to customer convenience》We cannot accept returns due to customer convenience. Thank you for your understanding. For exchanges due to the customer's convenience, such as an order mistake, the customer will be responsible for the round-trip shipping fee (return shipping fee to our company + shipping fee for the exchanged part from our company) and other fees. If you wish to exchange an item, please contact us using the "Inquiry Form" within 7 days of receiving the item. In addition, regarding the shipment of the replacement part, it will be after confirming the arrival of the returned product from the customer. Thank you for your understanding. * Items that have been damaged or contaminated by the customer, items whose acceptance period has passed, items whose accessories have been disposed of, or items that have been used once are not eligible for exchange. Also, if you return the product without contacting us, we may not be able to respond.