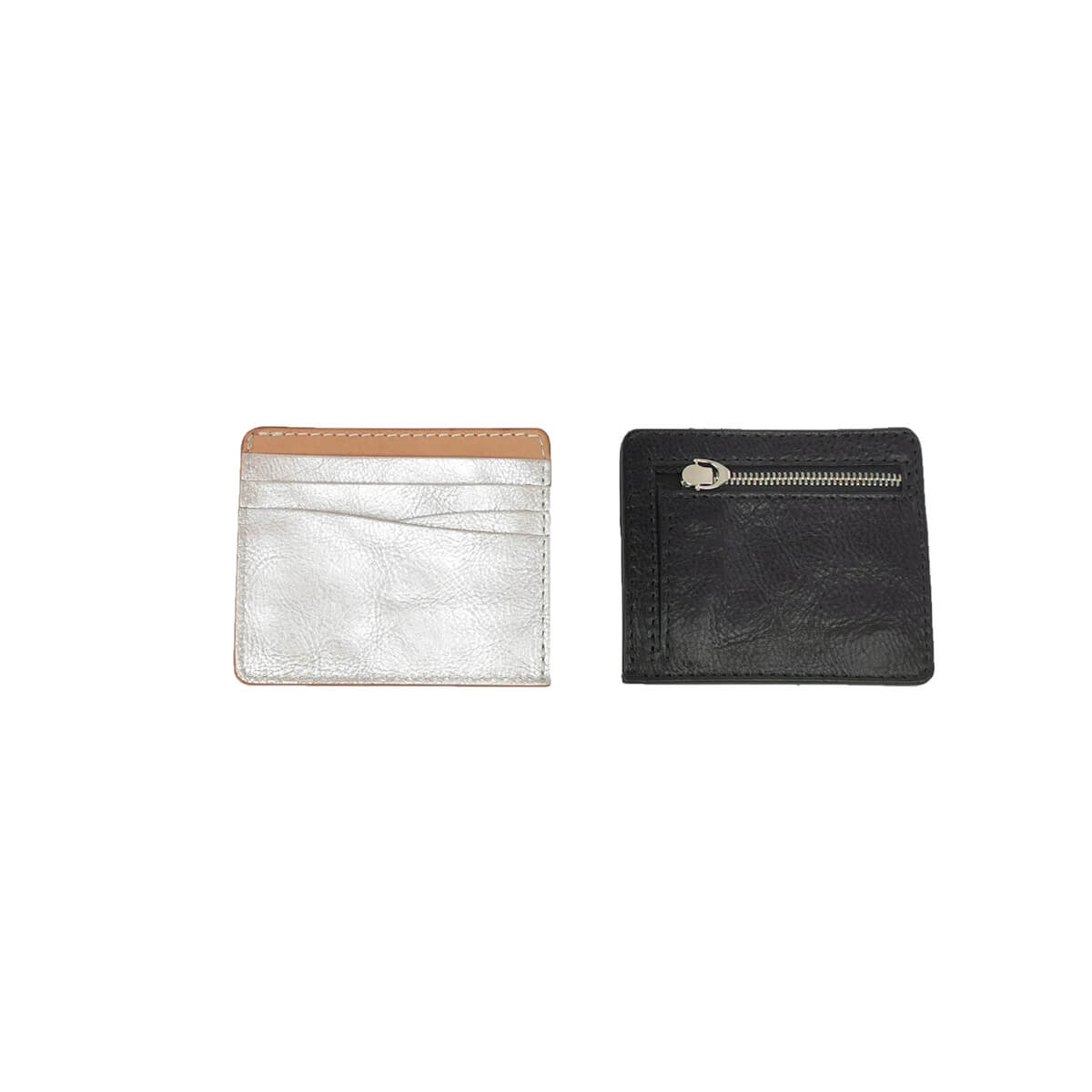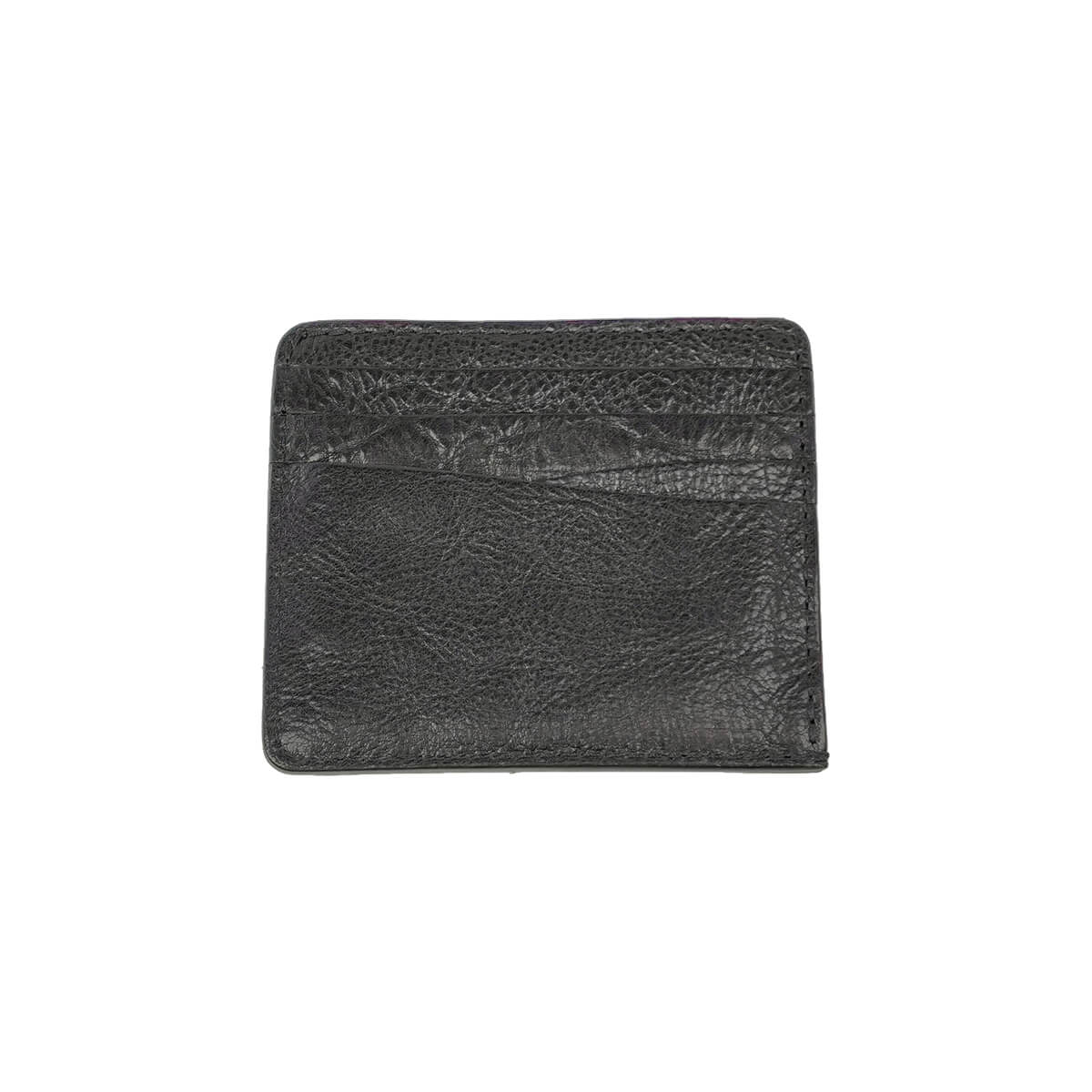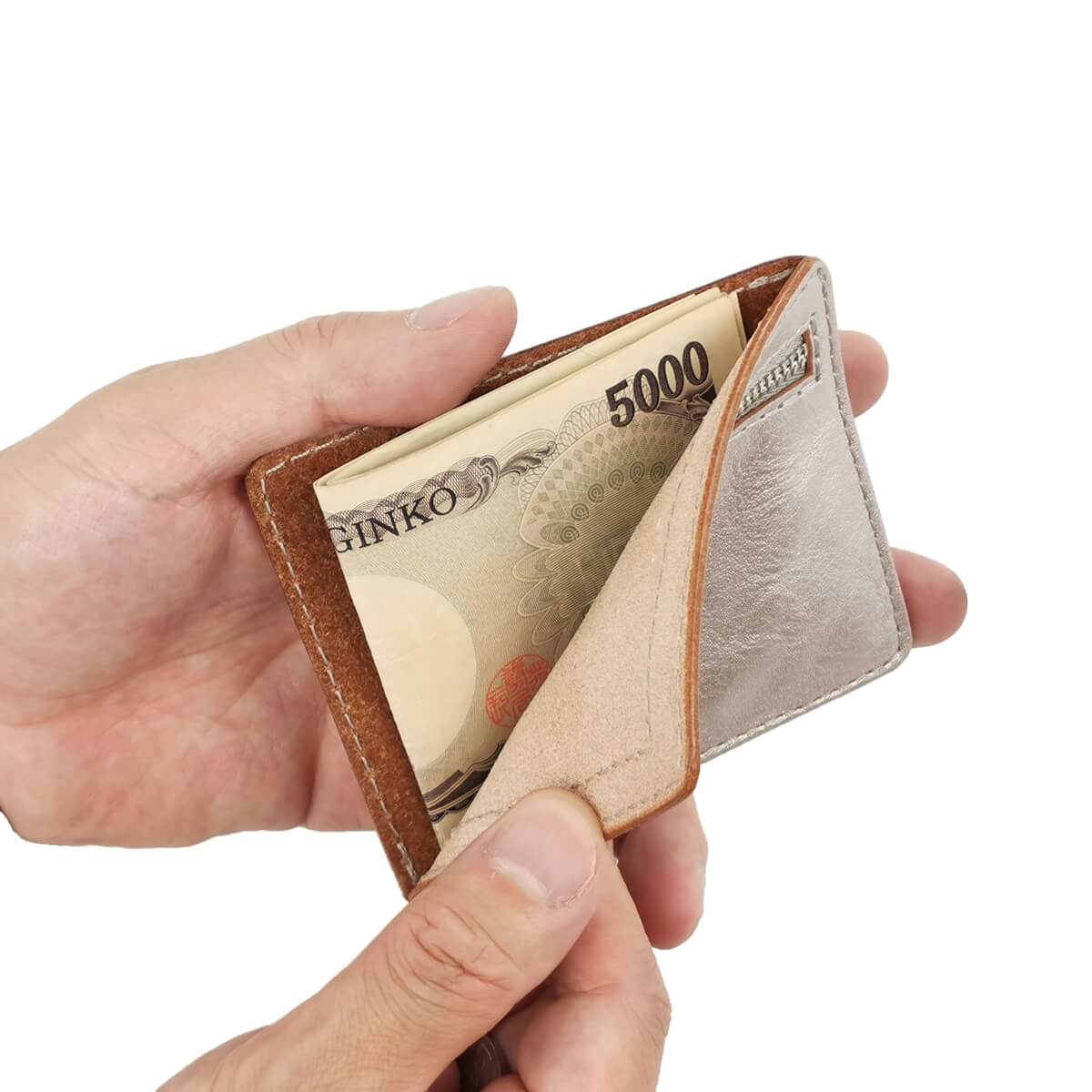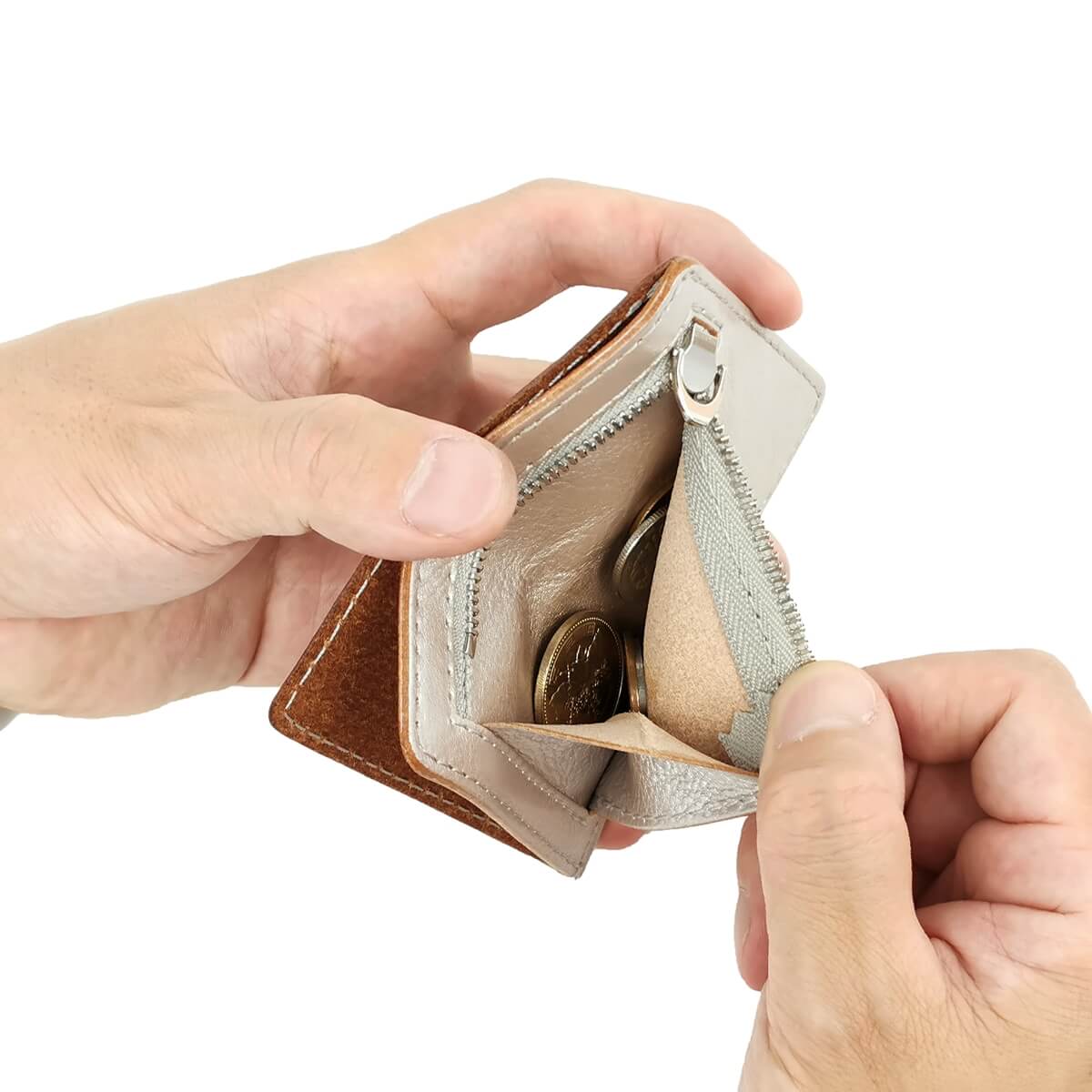 Description

AK18TA-B0068

Used Amanda oil leather for all parts
It is a thin and compact wallet made with one piece.

Silver is a gentle silver with a little pink than the image.

Inside is a space to fold bills.



Outside coin pocket.
Because it is a zipper pocket with a gusset, it is easy to take out even if it is small.
The inside of the coin pocket is also made of leather, so
You don't have to worry about tearing the lining, which is said to be the most common wallet repair.

4 cards can be stored.

It is a wallet that comes in handy when traveling or when carrying a small bag.
It's perfect for the wallet you have now in the cashless era.

A simple wallet that can be used in unisex,
It is also recommended as a gift.

It may feel tight until the leather gets used to it.
Because it is sprayed with silver pigment,
As you use it, the slimy color of the base will appear due to friction, etc.
You can enjoy the aging caused by use.



[Amanda oil leather]
In the middle of tanning full tannin leather soaked in plenty of oil, shrink processing is applied to shrink the surface with chemicals.

After the shrinking process, the glazing process is applied to give an elegant luster by moving the bar-shaped glass balls at high speed while applying pressure to the surface of the leather.

Amanda oil leather is a leather that combines features such as durability, scratches that are less noticeable, and exquisite color unevenness.


size
Width: 10cm
Depth: 0.5cm
Height: 8.5cm

Material/Raw material
cowhide

Weight <br>About 52g


Country of origin Japan
Regarding delivery

We are closed on Saturdays, Sundays, holidays, year-end and New Year holidays, and other holidays related to shipping and inquiries.
Orders received on holidays will be handled sequentially from the next business day.
About returns and exchanges

In the unlikely event that the product has initial defects or defects, we will exchange it for a new product. Please contact us using the "Inquiry Form" below within 5 days of receiving the product.

Contact form: https://www.mitakesangyo.co.jp/contact/

《Returns and exchanges due to customer convenience》We cannot accept returns due to customer convenience. Thank you for your understanding. For exchanges due to the customer's convenience, such as an order mistake, the customer will be responsible for the round-trip shipping fee (return shipping fee to our company + shipping fee for the exchanged part from our company) and other fees. If you wish to exchange an item, please contact us using the "Inquiry Form" within 7 days of receiving the item. In addition, regarding the shipment of the replacement part, it will be after confirming the arrival of the returned product from the customer. Thank you for your understanding. * Items that have been damaged or contaminated by the customer, items whose acceptance period has passed, items whose accessories have been disposed of, or items that have been used once are not eligible for exchange. Also, if you return the product without contacting us, we may not be able to respond.