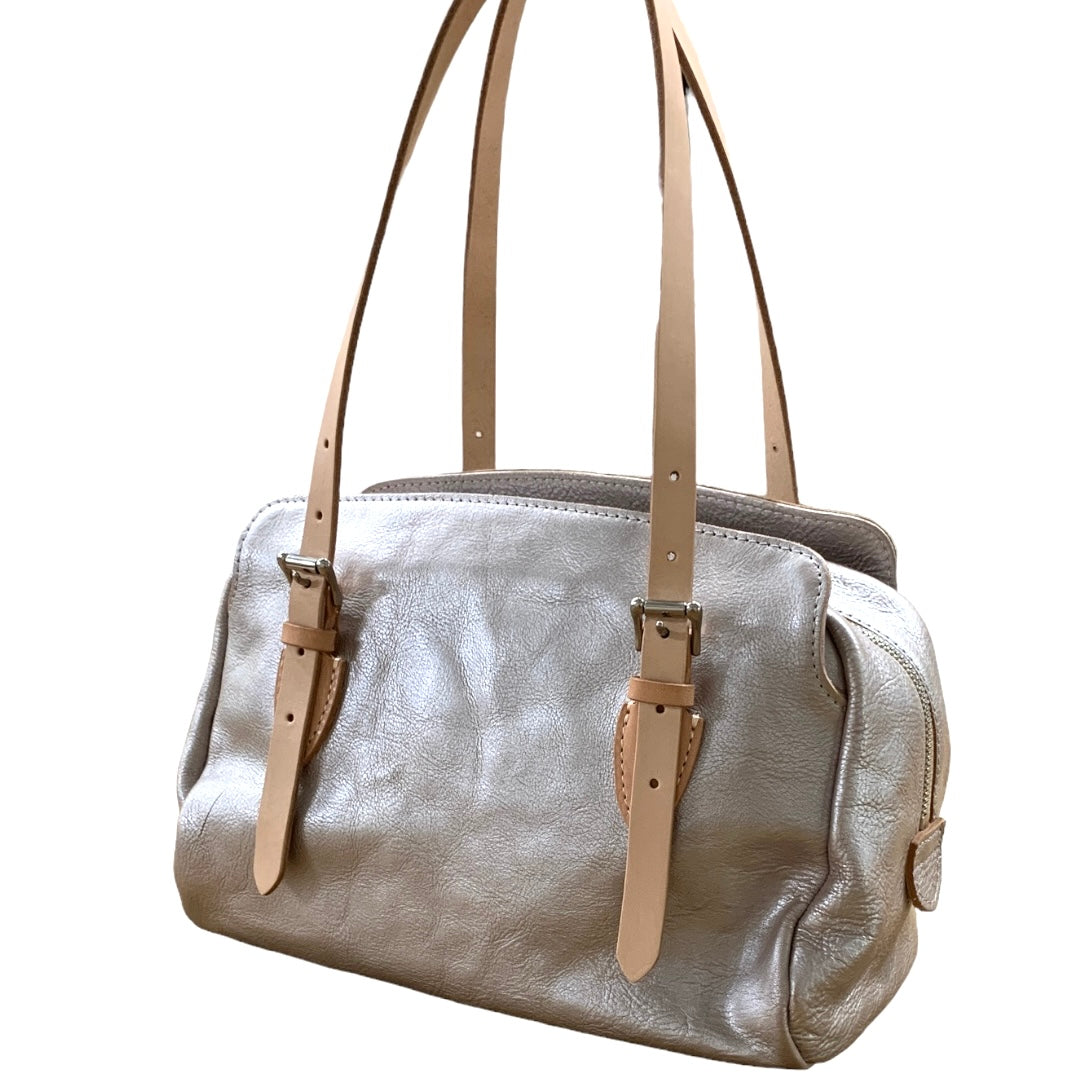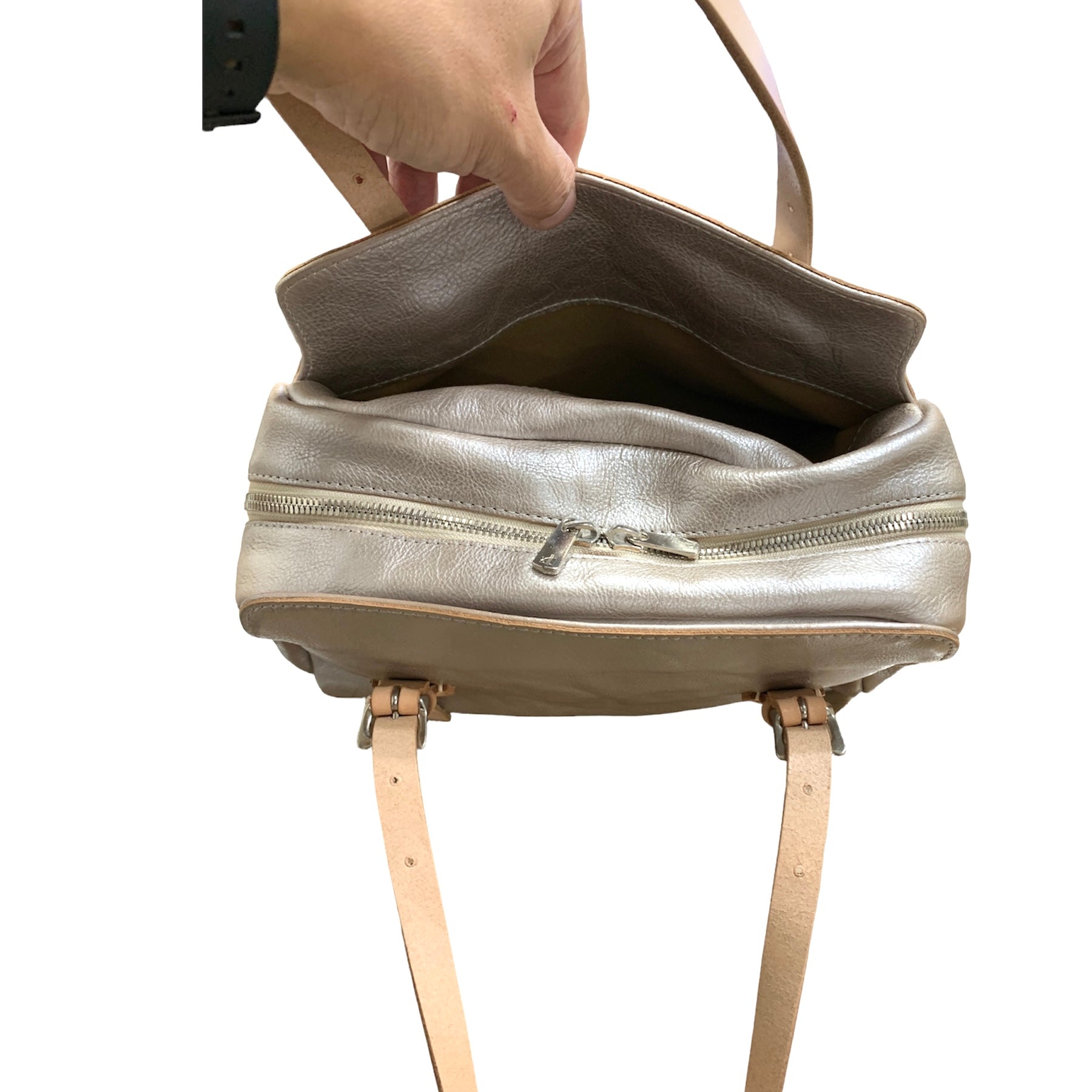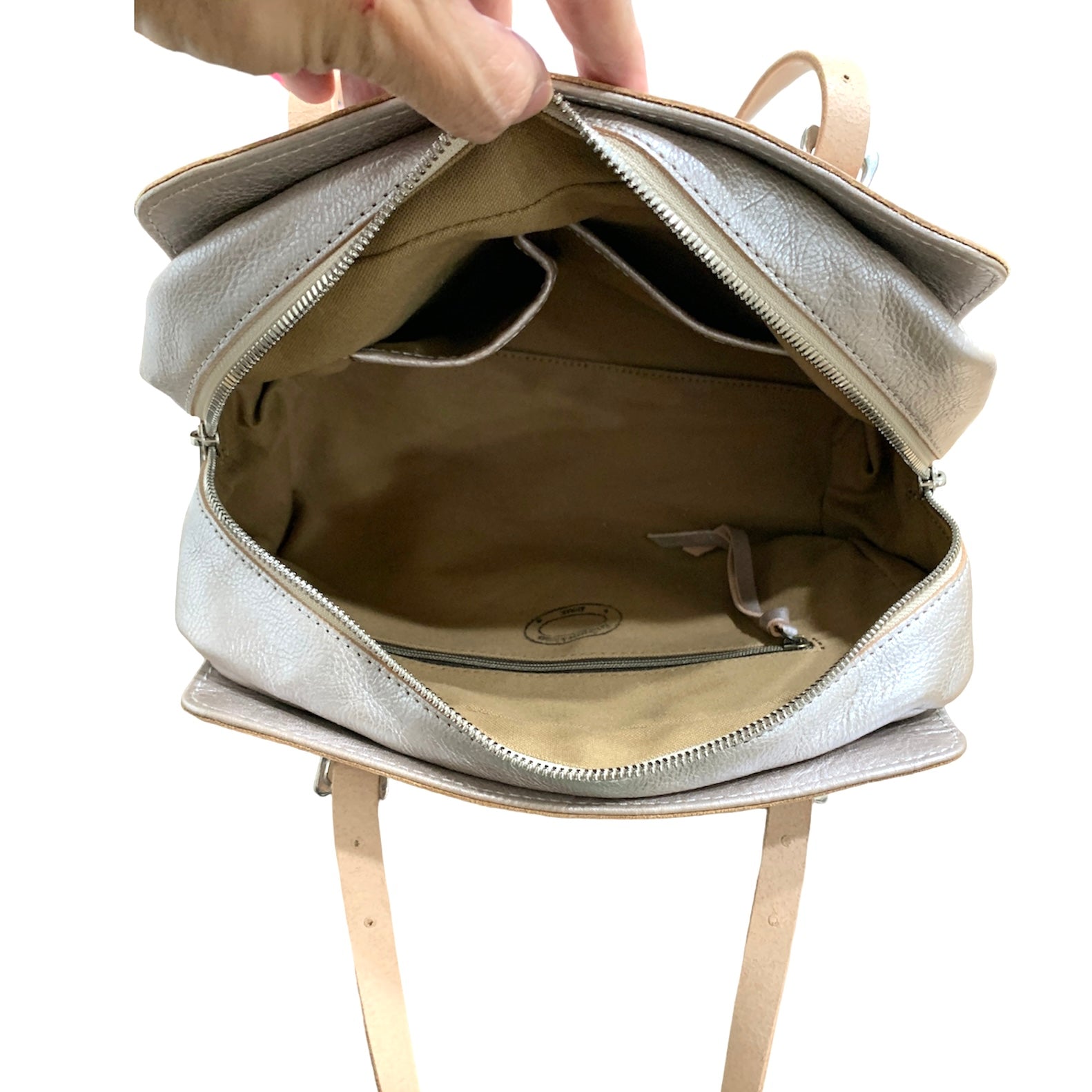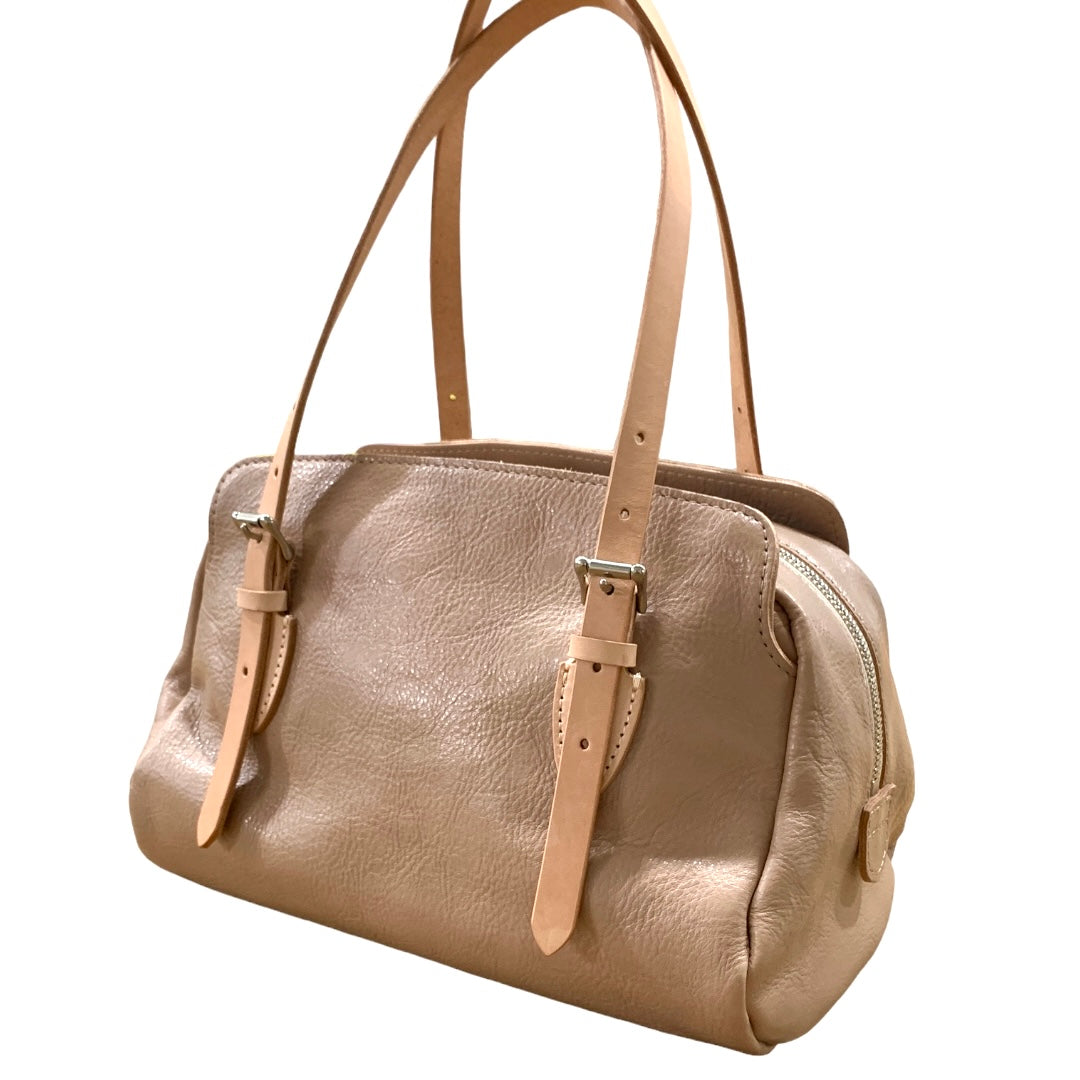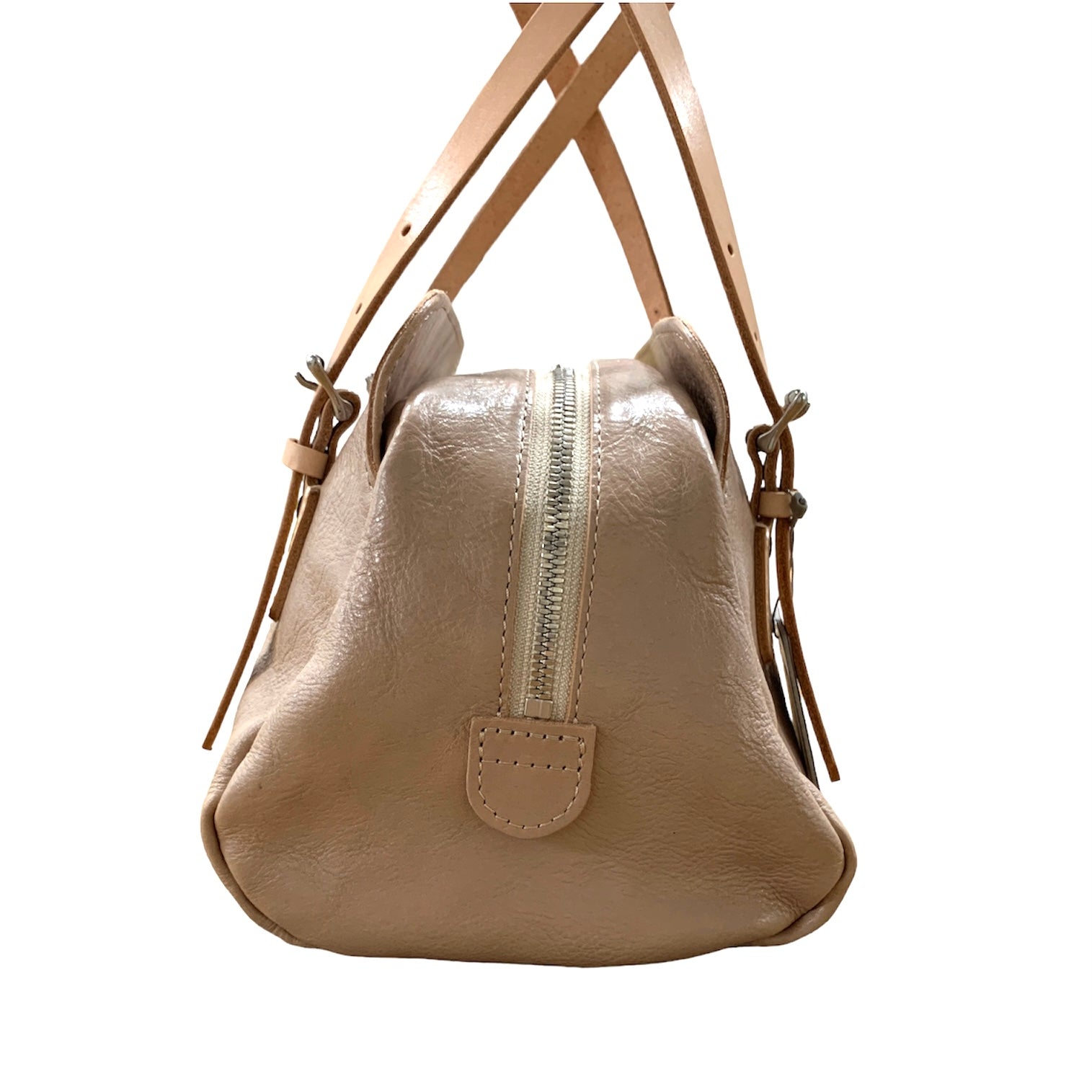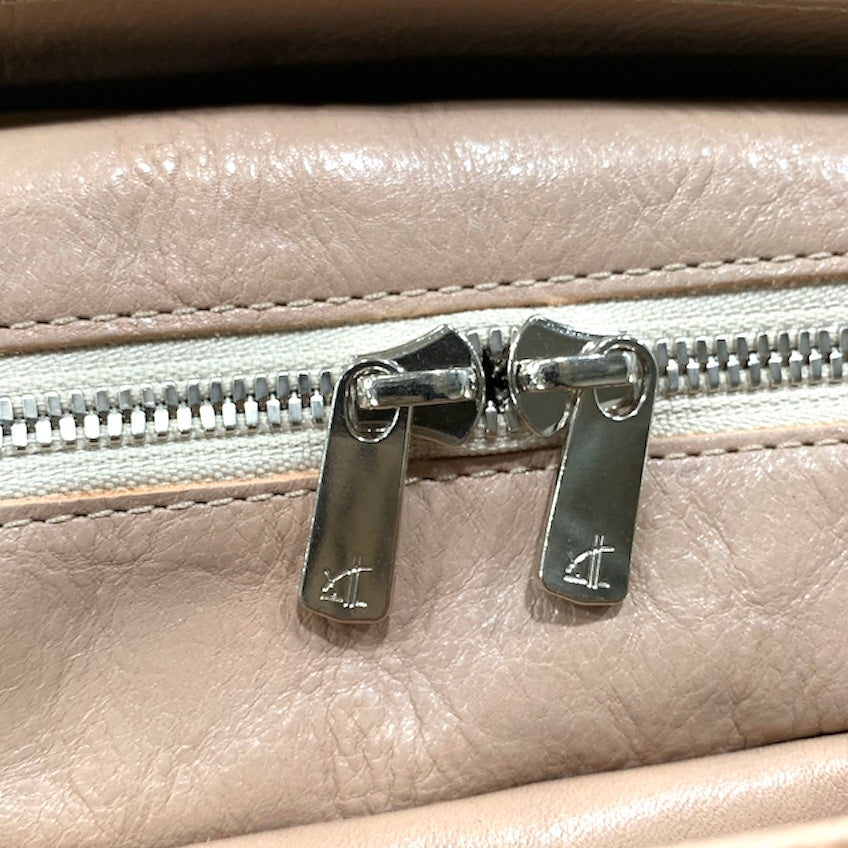 Anak Hand Wash Boston Bag S
Description

AK14TA-A0002


A small size of the long-selling Boston bag series.

This bag has a very high storage capacity for its size.

The main compartment has a top zipper (can be opened and closed from both sides),
There are open pockets on both sides that make it easy to put in and take out smartphones and pass cases.
It offers both comfort and convenience.
The double zipper is very convenient, which is rare in bags of this size.


Although it is a compact size, it has a 15 cm gusset to securely store your luggage.
As a guideline for the amount of storage, it can hold 6 345ml plastic bottles in an upright position.

For storing inside, 2 mouth pockets and
There is a zipper pocket that fits an A6 notebook,
You can sort well.

I used canvas fabric for the lining.




The length of the shoulder strap can be adjusted (up to 10 cm with 5 holes).
The strap part uses Italian leather,
For a single layer without worrying about peeling off.
Each belt is carefully made by craftsmen.

*We also sell the strap only.
Please feel free to contact us.

The height of the handle can be adjusted from 12cm to 22.5cm,
You can hang it on your shoulder even with outerwear on.

There is a risk of dye transfer due to sweat or friction.
Please be careful when wearing light-colored clothing.

size
Width: 25cm
Depth: 15cm
Height: 15cm

Material/Raw material
Cowhide, cotton (lining), brass (metal fittings)

Weight <br>About 550g


Country of origin Japan
Regarding delivery

We are closed on Saturdays, Sundays, holidays, year-end and New Year holidays, and other holidays related to shipping and inquiries.
Orders received on holidays will be handled sequentially from the next business day.
About returns and exchanges

In the unlikely event that the product has initial defects or defects, we will exchange it for a new product. Please contact us using the "Inquiry Form" below within 5 days of receiving the product.

Contact form: https://www.mitakesangyo.co.jp/contact/

《Returns and exchanges due to customer convenience》We cannot accept returns due to customer convenience. Thank you for your understanding. For exchanges due to the customer's convenience, such as an order mistake, the customer will be responsible for the round-trip shipping fee (return shipping fee to our company + shipping fee for the exchanged part from our company) and other fees. If you wish to exchange an item, please contact us using the "Inquiry Form" within 7 days of receiving the item. In addition, regarding the shipment of the replacement part, it will be after confirming the arrival of the returned product from the customer. Thank you for your understanding. * Items that have been damaged or contaminated by the customer, items whose acceptance period has passed, items whose accessories have been disposed of, or items that have been used once are not eligible for exchange. Also, if you return the product without contacting us, we may not be able to respond.