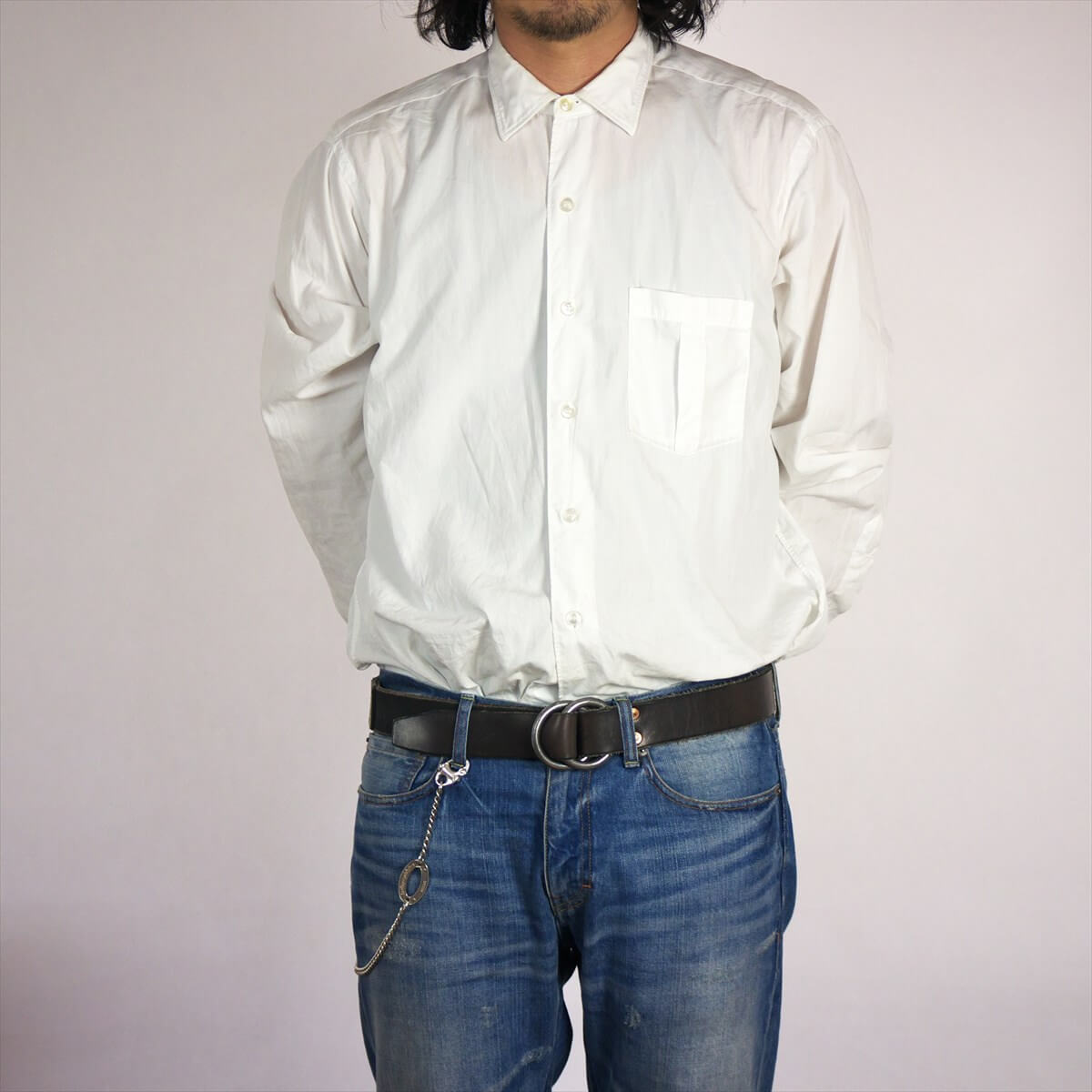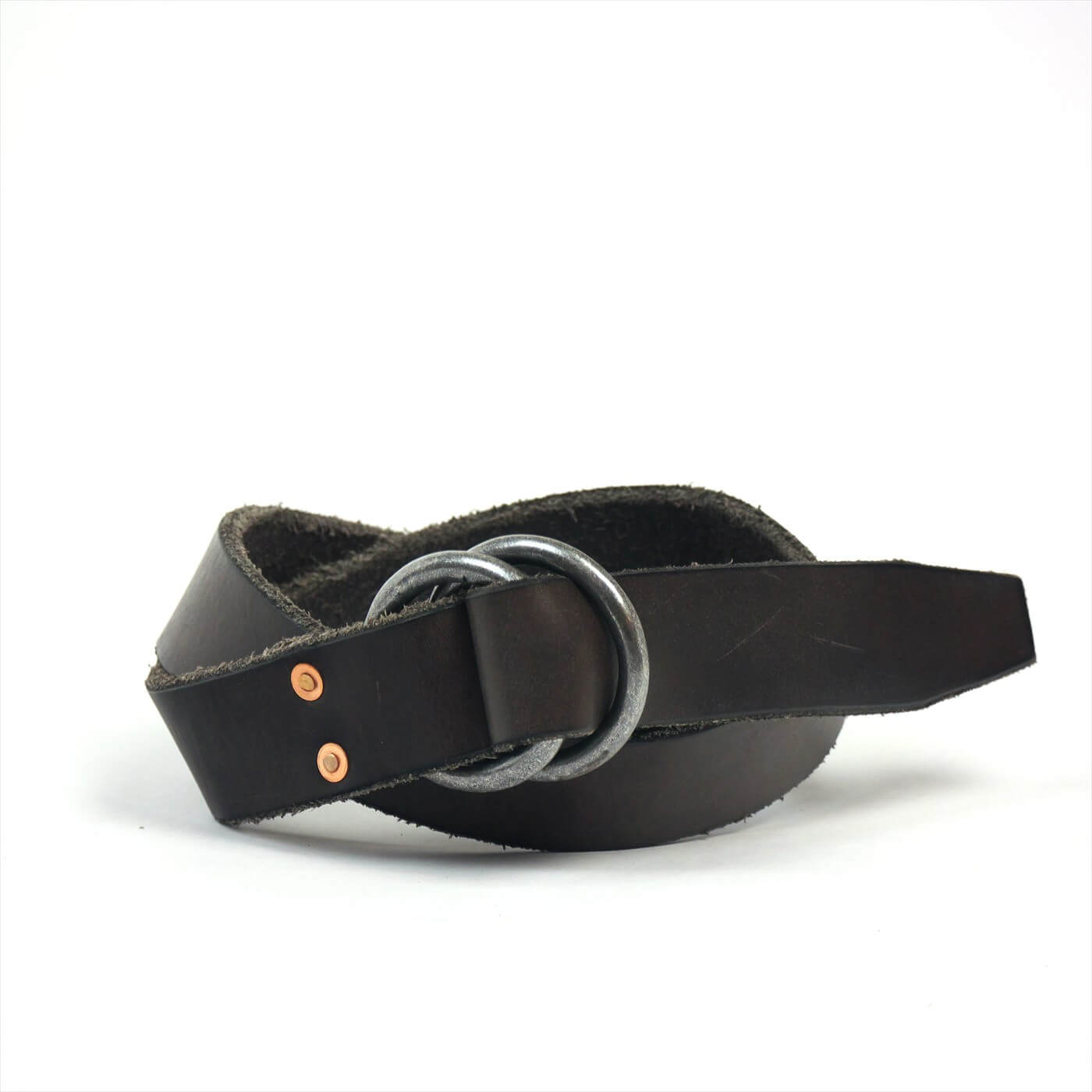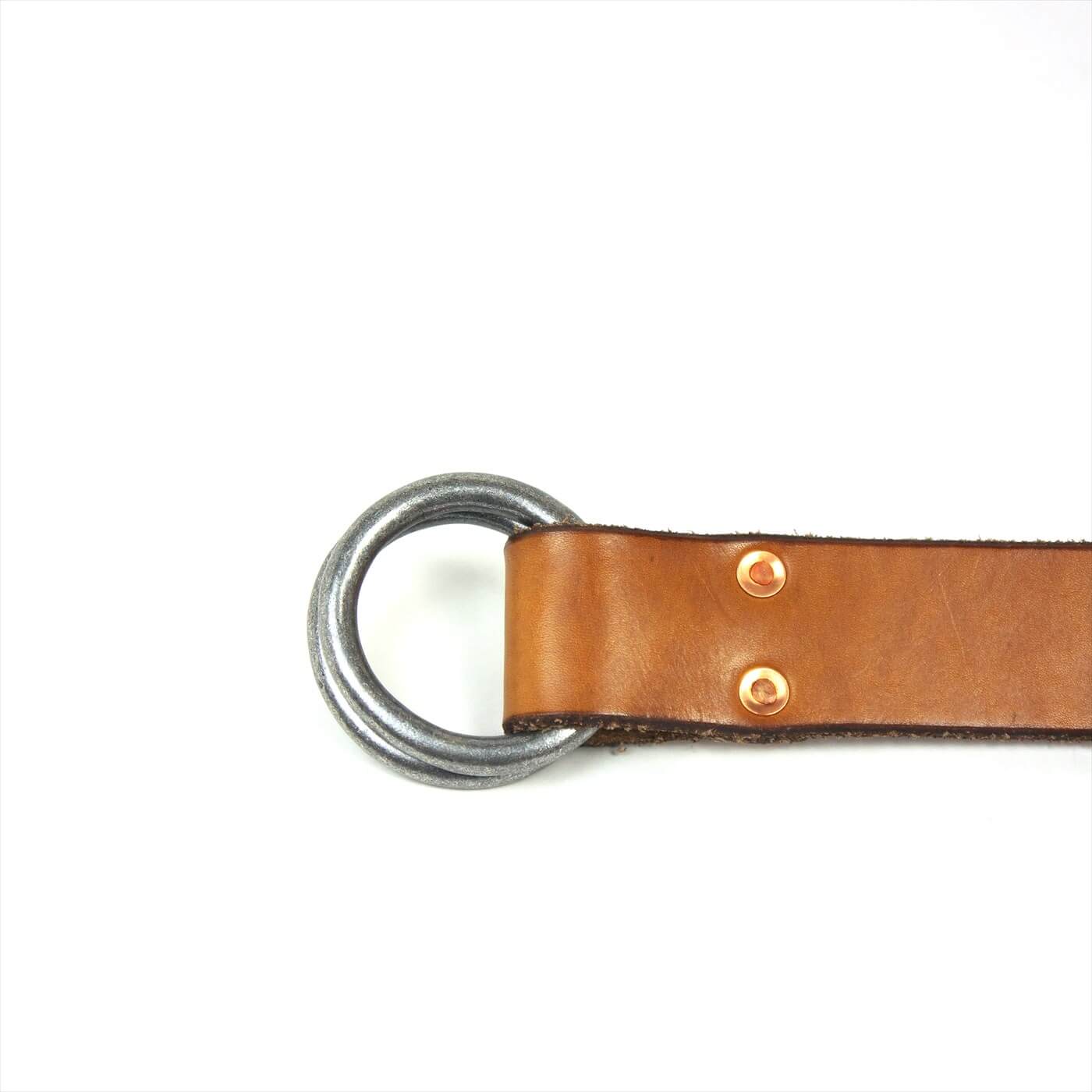 Daddy original vintage oil leather thick W ring belt 40mm width
Description

DD1202

Developed jointly with tanners in Himeji, Hyogo Prefecture, Japan's largest leather production area
It is a belt using DADY original oil leather.

The thickness of the leather is about 6mm, making it a very rare leather.
Although it is thick, it is flexible from the beginning, and the more you use it, the softer it becomes.
You can enjoy the change over time as the color changes while increasing the luster.

After the obi part is made, the obi is put in the drum and beaten for several hours.
By turning with a drum, the stiffness is removed and the edge (side surface) has a texture,
For a finish with a familiar atmosphere from the beginning.

The W ring part is riveted.
The ring has a thick line that is as strong as the thickness of the leather.

Because it is a simple design that makes full use of the characteristics of leather,
You can use it regularly for a long time.



size
4 cm wide
33 size: total length 106cm
36 size: total length 113.5cm

Material/Raw material
cowhide/brass

Weight <br>About 295g


Country of origin Japan

Due to the characteristics of the dyeing technique, black is slightly brown.
Brown has individual differences in color depending on the product due to the characteristics of the dyeing technique.
The belt is packed in a DADY original handmade box.
Regarding delivery

We are closed on Saturdays, Sundays, holidays, year-end and New Year holidays, and other holidays related to shipping and inquiries.
Orders received on holidays will be handled sequentially from the next business day.
About returns and exchanges

In the unlikely event that the product has initial defects or defects, we will exchange it for a new product. Please contact us using the "Inquiry Form" below within 5 days of receiving the product.

Contact form: https://www.mitakesangyo.co.jp/contact/

《Returns and exchanges due to customer convenience》We cannot accept returns due to customer convenience. Thank you for your understanding. For exchanges due to the customer's convenience, such as an order mistake, the customer will be responsible for the round-trip shipping fee (return shipping fee to our company + shipping fee for the exchanged part from our company) and other fees. If you wish to exchange an item, please contact us using the "Inquiry Form" within 7 days of receiving the item. In addition, regarding the shipment of the replacement part, it will be after confirming the arrival of the returned product from the customer. Thank you for your understanding. * Items that have been damaged or contaminated by the customer, items whose acceptance period has passed, items whose accessories have been disposed of, or items that have been used once are not eligible for exchange. Also, if you return the product without contacting us, we may not be able to respond.