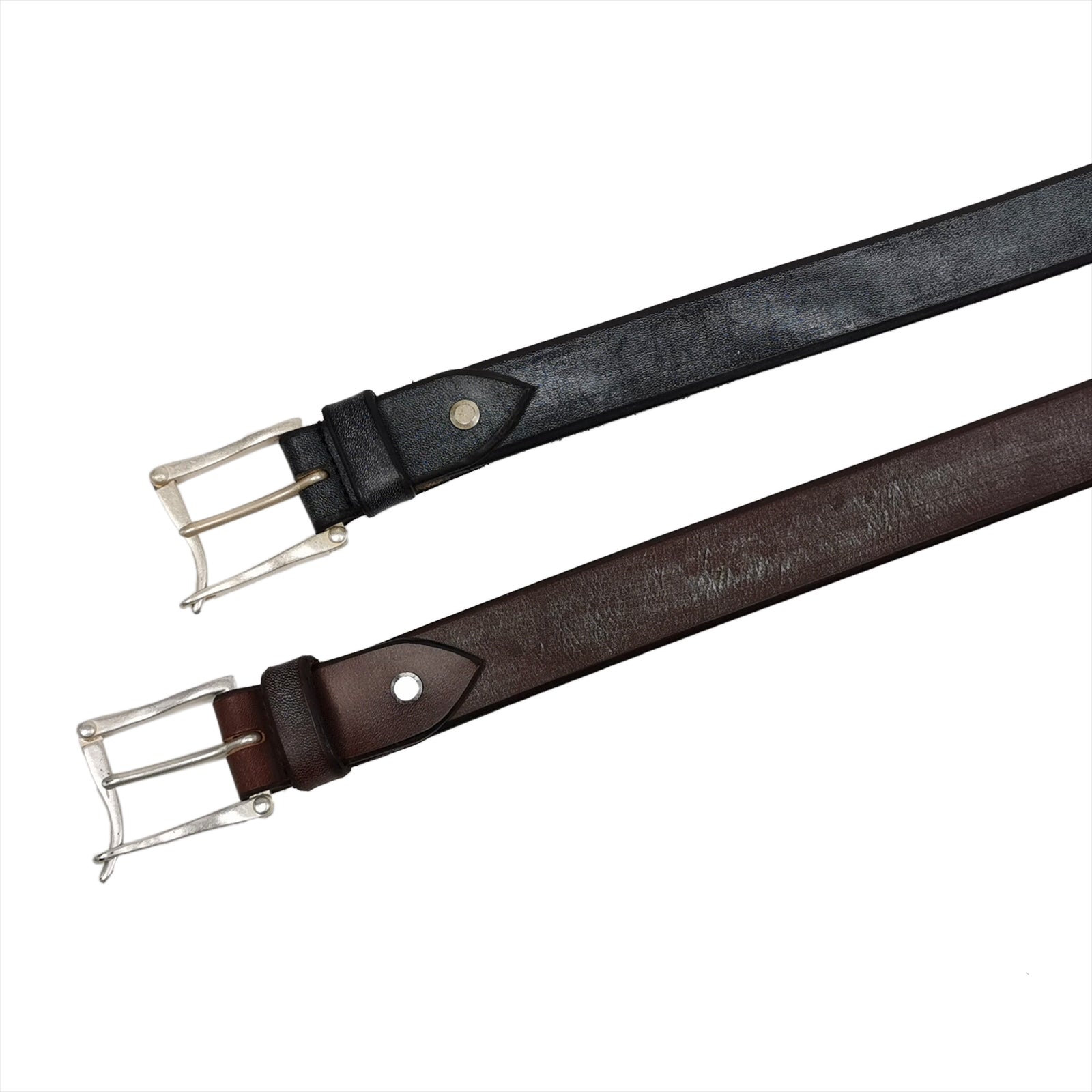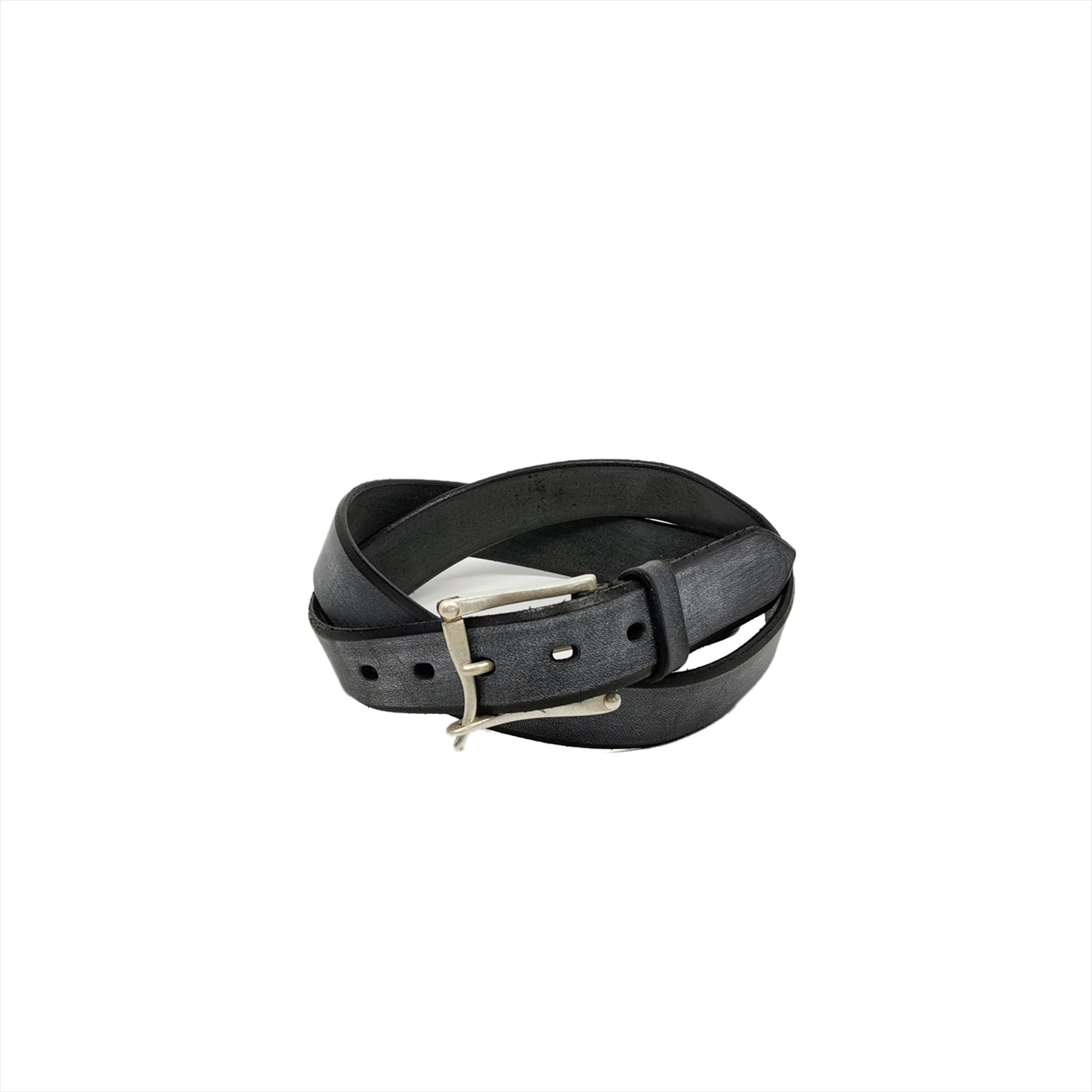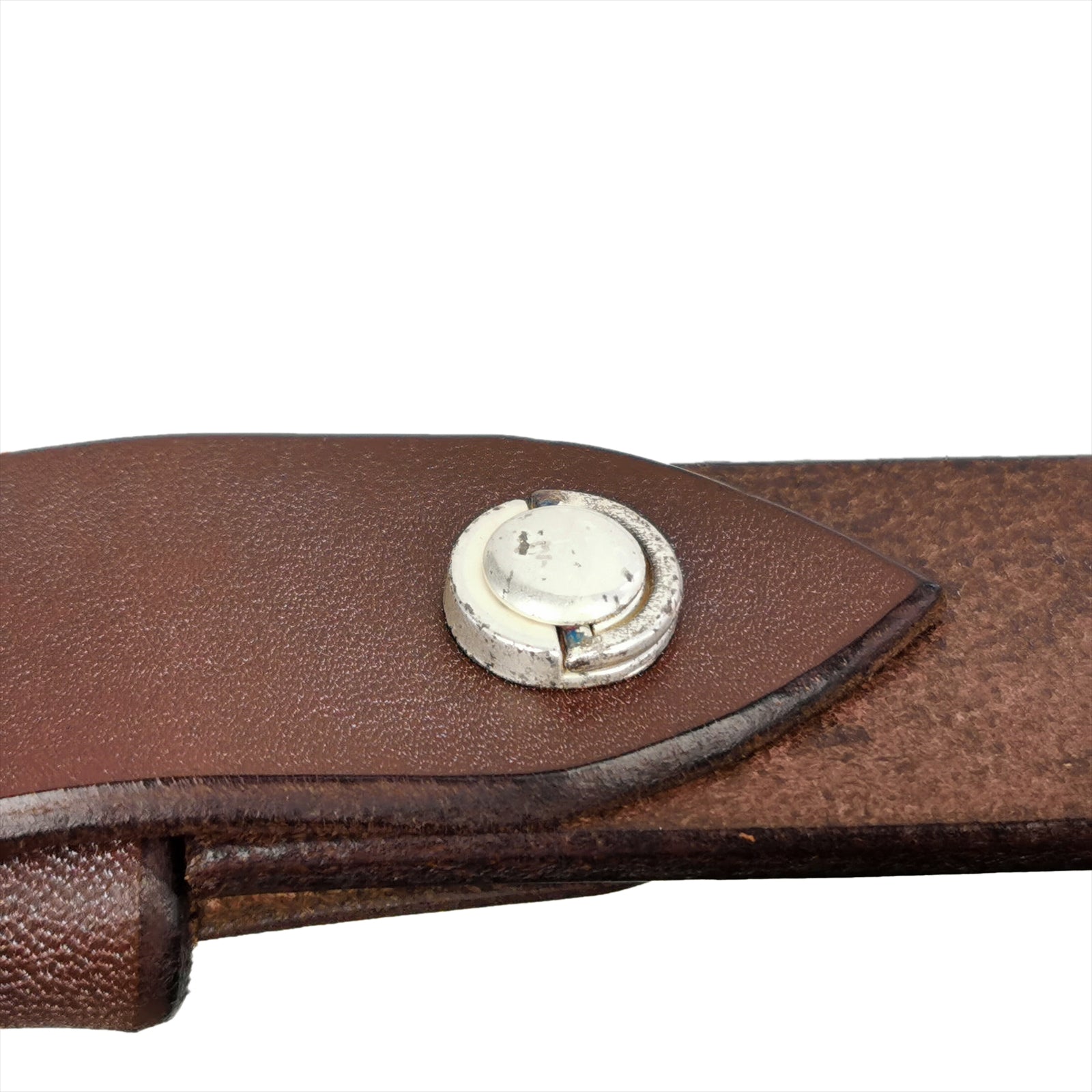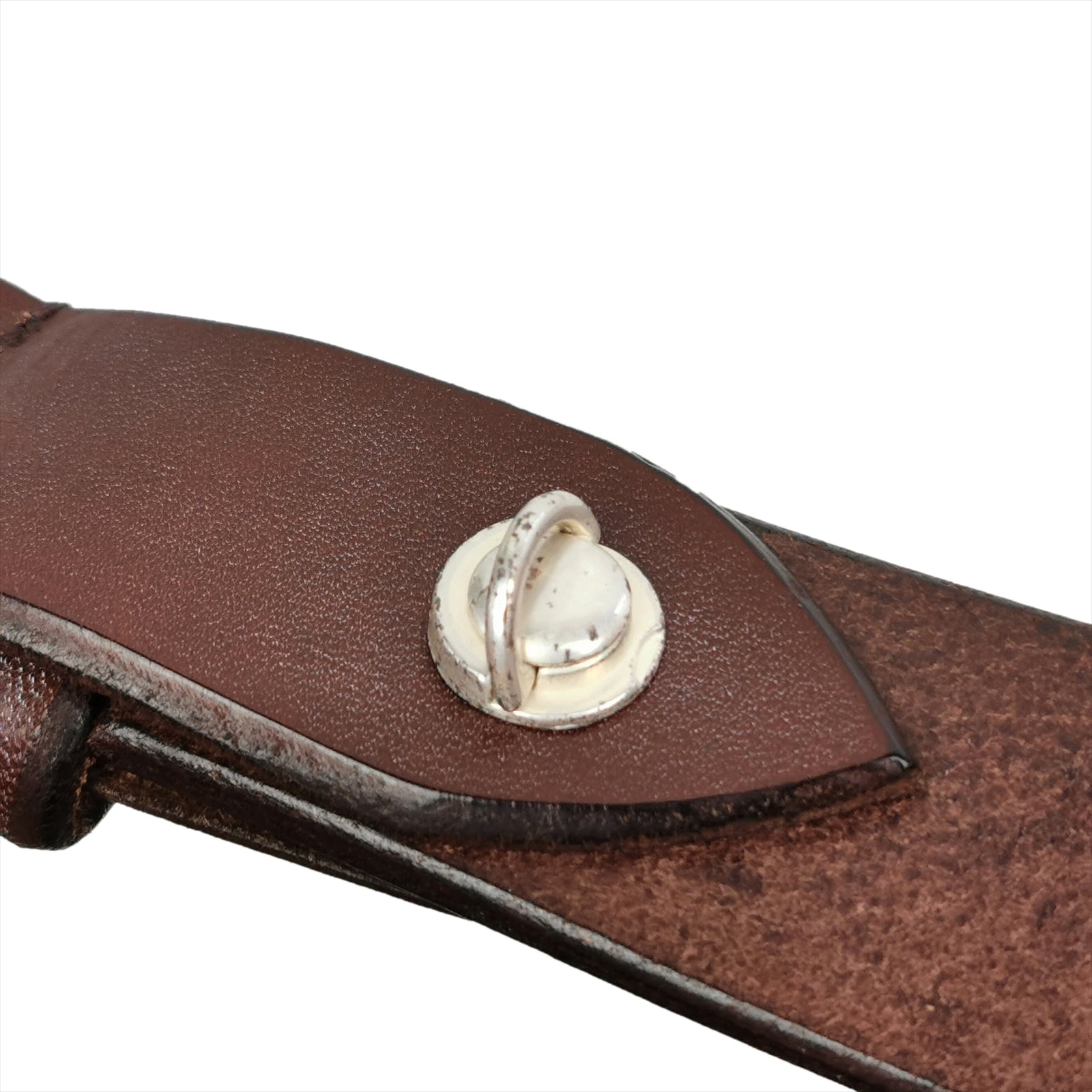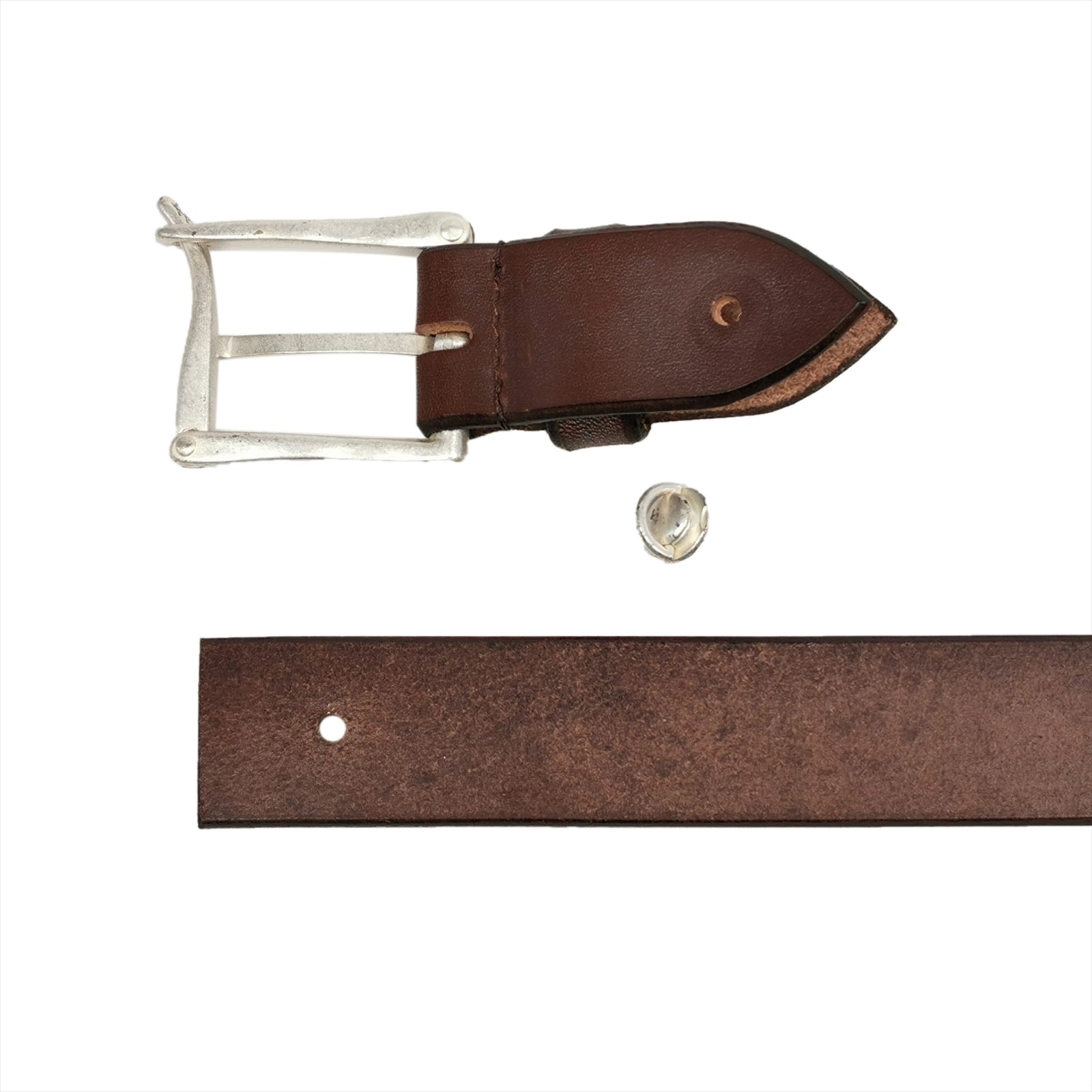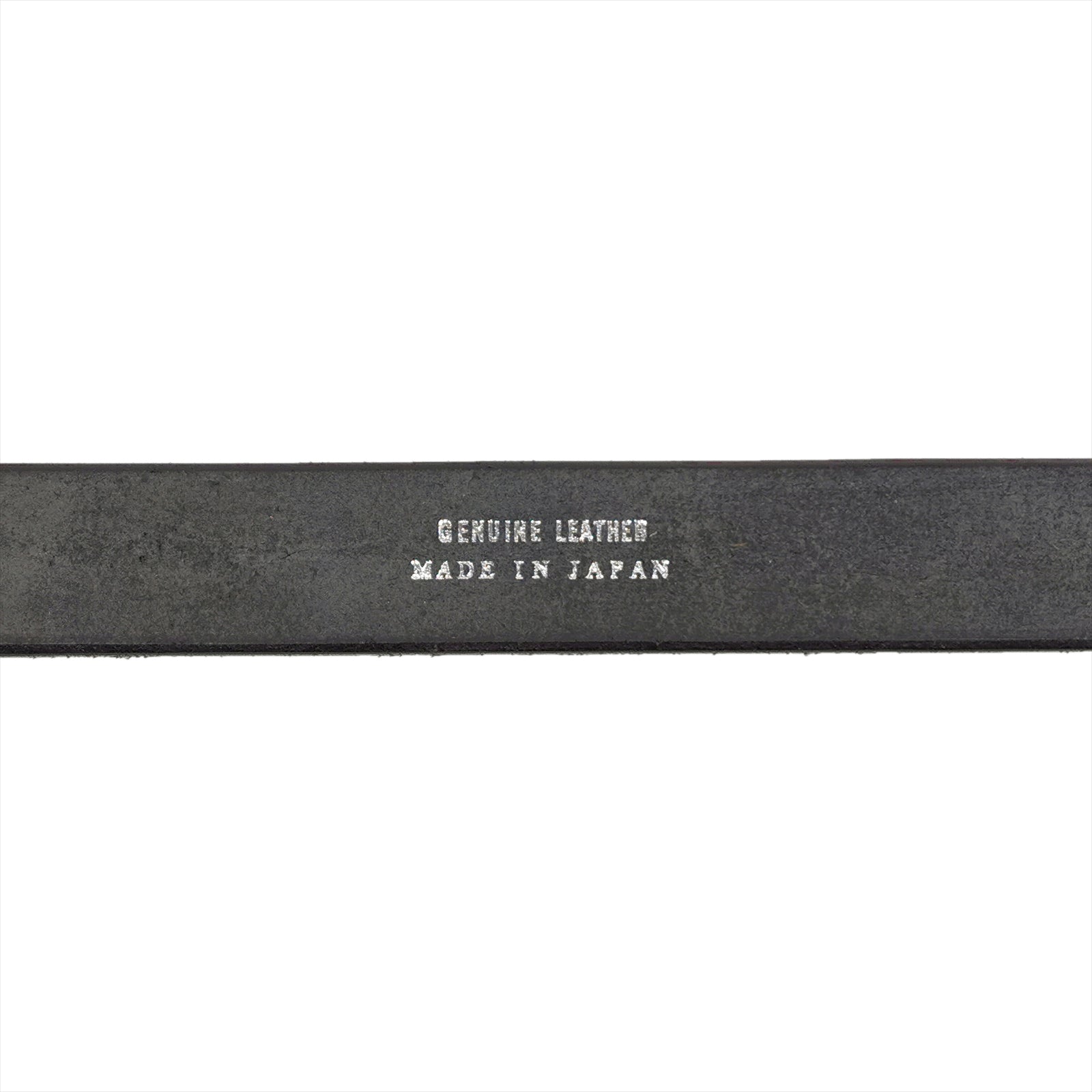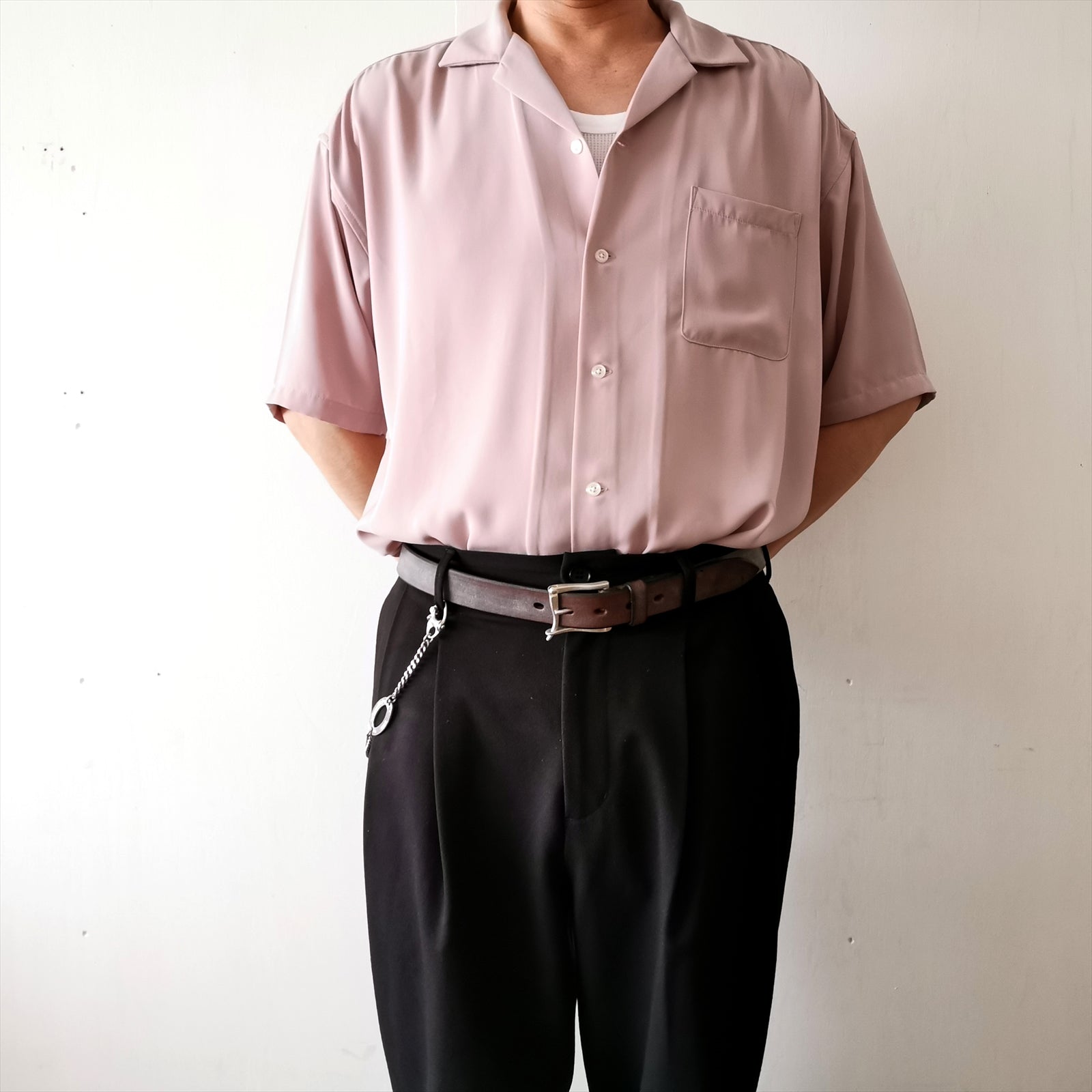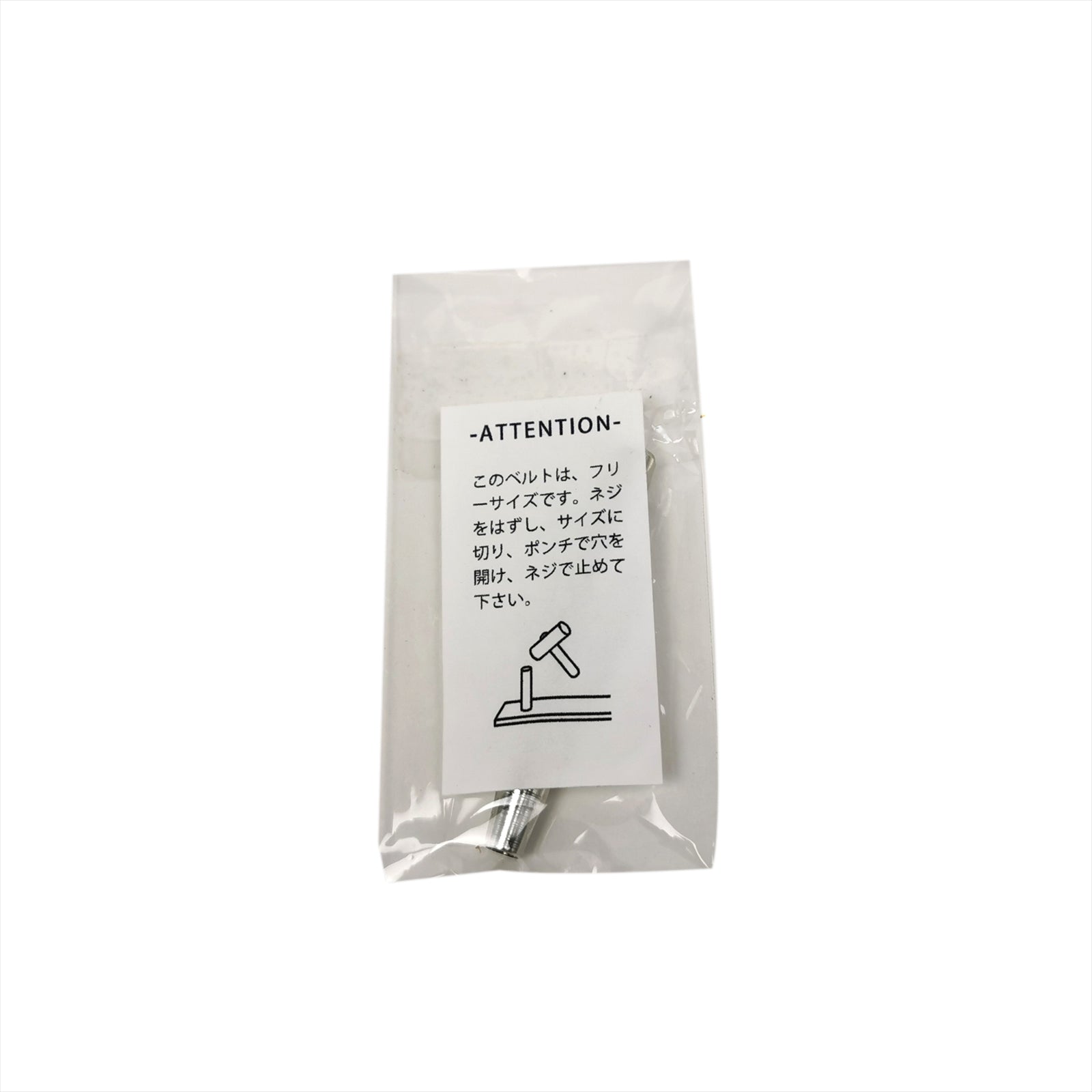 Twice Tannin Original Oil Waxed Leather Fireman Buckle Belt 30mm Width
Description

MI-0001

Mitake Sangyo's original leather is made from carefully selected raw hides of Tochigi Leather, one of the world's leading tanners.

It usually takes about a month,
Nume leather tanned with resin tannin called mimosa,
I tanned it with tannin superior in robustness called quebracho again,
We created the best leather for belts in Japan, which was created without sparing time and effort.
Only parts of the leather that are suitable for belts are used.

The thickness of the leather is about 4mm to 5mm, making it a very rare leather.
Since it is tanned twice, it does not get tired even if it is warped in the opposite direction.
The surface of the leather is supple, and the exquisite luster gives it a presence.

The surface is hand-painted with wax, and the more you use it, the softer and more lustrous it becomes, and you can enjoy the change over time.

The buckle uses Mitake Sangyo's original fireman buckle.

A fireman buckle is a buckle that incorporates the structure of a metal fitting that secures a fire hose.
It was made to remove the belt instantly at the fire scene.

Many of the existing buckles of this type are rugged, wide and thick.
It is mostly used casually, such as jeans and chinos.
At Mitake Sangyo, it is made of brass, and it is not only casual but also
It has a sharp design that can be worn with slacks.

Because of the rare plating specification that brass is dipped in "silver", like leather,
The feature is that you can enjoy the same aging as silver accessories.

When you purchase, a punch for drilling holes is enclosed in a special box.
You can use this hole punch to cut the belt according to your own size.


There is a drilling explanation video


This belt shines with expert craftsmanship everywhere.
With an impactful buckle filled with gimmicks,
Because it is a simple belt that makes full use of the characteristics of leather,
You can use it regularly for a long time.


size
3 cm wide
Free size: Total length about 110cm, about 95cm to the center hole


Material/Raw material
cowhide/brass

Weight <br>About 150g


Country of origin Japan

The belt is packed in Mitake Sangyo's original box.
Regarding delivery

We are closed on Saturdays, Sundays, holidays, year-end and New Year holidays, and other holidays related to shipping and inquiries.
Orders received on holidays will be handled sequentially from the next business day.
About returns and exchanges

In the unlikely event that the product has initial defects or defects, we will exchange it for a new product. Please contact us using the "Inquiry Form" below within 5 days of receiving the product.

Contact form: https://www.mitakesangyo.co.jp/contact/

《Returns and exchanges due to customer convenience》We cannot accept returns due to customer convenience. Thank you for your understanding. For exchanges due to the customer's convenience, such as an order mistake, the customer will be responsible for the round-trip shipping fee (return shipping fee to our company + shipping fee for the exchanged part from our company) and other fees. If you wish to exchange an item, please contact us using the "Inquiry Form" within 7 days of receiving the item. In addition, regarding the shipment of the replacement part, it will be after confirming the arrival of the returned product from the customer. Thank you for your understanding. * Items that have been damaged or contaminated by the customer, items whose acceptance period has passed, items whose accessories have been disposed of, or items that have been used once are not eligible for exchange. Also, if you return the product without contacting us, we may not be able to respond.